Come on, Climb into the WAY ON BACK THERE MACHINE – landing in about 1977 or so. See that 10 year old little girl dressed in a matching polyester shirt and pants that looks like her mother made her clothes? See her running from and chasing other kids through the church basement while the adults are putting food out on the BIG tables for the carry-in dinner? That little kid is me and this is how I remember the best Sunday afternoons of my childhood. I always wanted to be near the front of the line because I didn't want to miss out on the chicken casserole with peas and mushrooms. It disappeared quickly!
This casserole has been stuck on my mind like a springtime briar. It is a MIGHTY craving. The problem is, I didn't have a recipe. I looked through my old church cookbook – nothing. I looked on line – and while I found many chicken casseroles, there were none that seemed like they would match my memory of chicken casserole with peas and mushrooms. Finally, looking through an old copy of the Stokes County Arts Council Cookbook from 2002 I found a recipe that I thought would give me a good start.
Varying from the original recipe, I used skinless/boneless breast filets instead of bone in chicken, for speed I precooked everything in the same skillet, I added some spices and other things for flavor. Dog gone! So GOOD! The only difference from my memory is that chunk chicken is a different texture than the shredded chicken I remember. The flavor is dead on though. WOW! Step into my childhood ya'll!
I prepared this chicken casserole with peas and mushrooms in under 30 minutes and then baked it for 30 and it was perfect. For my day job, I work from home and usually have the extra time to put into a more elaborate weeknight dinner. Not today. I had to go in for a long meeting, had a lot of work to do when I arrived back home. I didn't even think about starting dinner until 6:00. I had dinner on the table at 7:00 and didn't feel stressed out at all. You won't either.
Know what the best part of this recipe is? We have LEFTOVERS! I LOVE leftovers! I am sure this would freeze well. So, if this makes too much for you, just wrap it up good, stick it in the freezer and warm it up next week! If you have a big family or have a carry-in to go to – you are SET!
Just something to warn you about – this looks like a lot of ingredients – it isn't. You are making a three layer dish here. The first layer is the dressing mix – it is like a pie crust on the bottom. The second layer is the chicken/mushroom/pea mixture – it is like a filling. The third layer is the sour cream mixture and it is like an icing. Finally it is topped with a little extra of the dressing mix – but that is more for looks and you pour some chicken broth in there to make it juicy. All done! Easy!
Serving Suggestions for Chicken Casserole with peas and mushrooms
Serve with a fresh salad and a bread and a light dessert. Perfect!
We have not received the spirit of the world but the Spirit who is from God, that we may understand what God has freely given us. ~ 1 Corinthians 2:12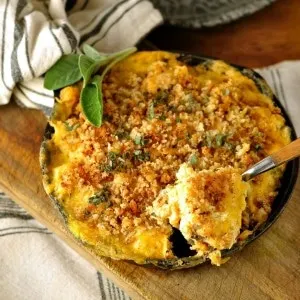 Chicken Casserole with Peas and Mushrooms
Classic chicken casserole with peas and mushrooms is the dish that everyone loves. Hot, comforting, creamy and delicious. Your family will love it too!
Print
Pin
Rate
Ingredients
2

tbs

olive oil

or vegetable oil

1

shallot – small chop

or ½ onion – small chop

1

clove

garlic – minced

1 8

oz

package of white mushrooms – sliced

4

boneless skinless chicken breasts – cut into 1 inch or smaller chunks

1 ½

cups

frozen baby peas

¾

tsp

salt

1

tsp

pepper

2

sticks of unsalted sweet cream butter

1 8

oz

package of herbed dressing mix

I used Pepperidge farm

1

can cream of chicken soup

can use cream of mushroom or cream of celery

8

oz

sour cream

1

cup

cheddar cheese

3

tbs

Parmesan cheese

1

tbs

soy sauce

1 ½

cups

chicken broth
Instructions
Preheat the oven to 350.

In a skillet, heat the oil over medium to medium high heat. Add the shallot and garlic when oil has a rippled appearance. Cook for 1 minute and then add the white mushrooms. When mushrooms appear cooked through (about 3 minutes) add the chicken pieces and cook until meat is white in color (about 4 minutes). Mix in the peas and turn the heat to the skillet off and set aside.

While the items in the preceding step are cooking, melt the butter in a microwave safe bowl in the microwave (about 1.5 minutes). When melted, mix the butter with the dressing mix and then place ¾ of the dressing mix into a 9x13 baking dish or a large skillet and pack down slightly. Top the dressing with the chicken mixture from the frying pan.

In a separate bowl, mix the soup, sour cream, cheddar cheese, Parmesan cheese and soy sauce. Place this mixture on top of the chicken mixture in the baking dish and spread around the top. Sprinkle the remaining dressing mix over the top. Then, very gently, pour the chicken broth over the top of that (it will run down into the dish and this is what you want).

Bake at 350 for 30 minutes until the casserole is bubbly and hot throughout. (It helps to place a rimmed baking sheet beneath your casserole dish in case it should run over).
Notes
Use care in cooking the chicken so that it doesn't dry out!
Nutrition
Nutrition Facts
Chicken Casserole with Peas and Mushrooms
Amount Per Serving
Calories 300
* Percent Daily Values are based on a 2000 calorie diet.