Hello Gorgeous Reader!!! If you came here yesterday looking for crockpot Chicken, I'm sorry, there was no post. A bad thing happened to the crock pot chicken…. and his name is Pete Spraker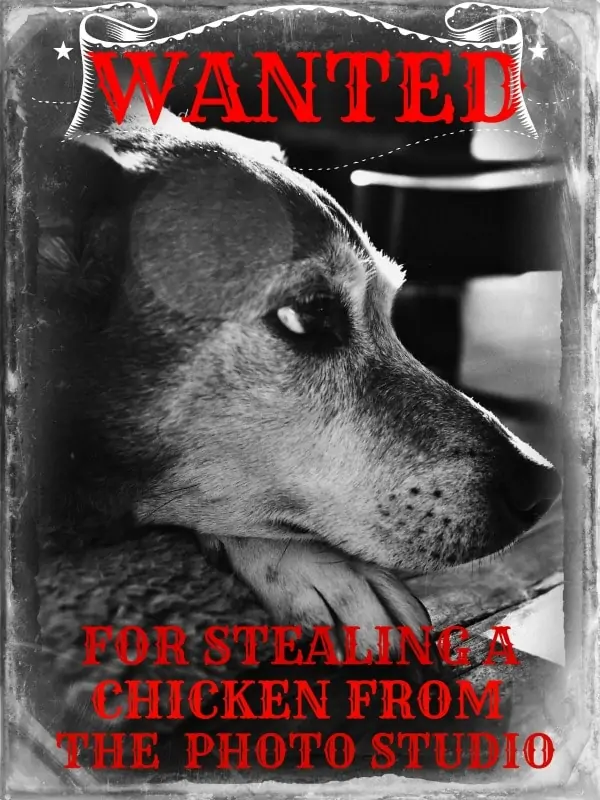 I was called away from taking chicken photos and before I could return (insert scary music), Pete had eaten half of my food model. Therefore, it wasn't any good for our dinner either! Gerald's Kitchen – in our fair town of Danbury, NC thanked Pete heartily for eating our dinner!
As I said in my Facebook post (find me at Loaves and Dishes on facebook – follow that link button at the top of the page) , if plan A doesn't work, be cool, there are 25 more letters in the alphabet. Thus, I present to you – Plan B!…. Southwest Corn Sauce! Which was going to be a post for next week anyway.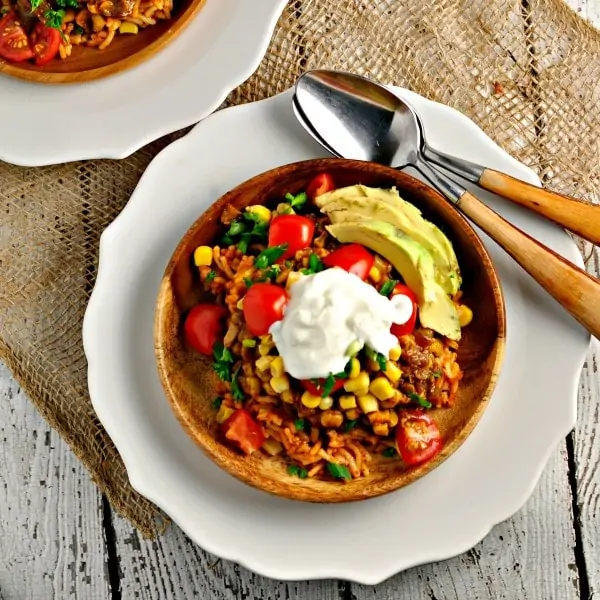 Southwest Corn Sauce is a delicious and versatile sauce that will set your foodie senses TINGLING! I am SUPER excited about this sauce! I originally made this sauce to zest up some pan fried sirloin steaks (which didn't turn out too good) but soon realized that the sauce alone is DELICIOUS on all types of things. Like Shrimp Sauce Yum Yum Sauce – it is good on EVERYTHING!
So far, I've tried corn sauce on steak, mashed potatoes, rice and pasta – all DELISH. You can LET YOUR IMAGINATION RUN WILD with this corn sauce!!!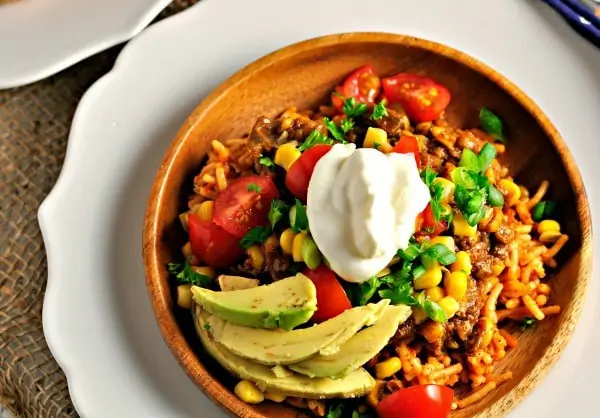 And here is something else – depending on what you eat it with and how you garnish it – it is even (shhhhh ) kind of good for you! You can make it totally vegan or have it as a vegetarian dish only!
Join us for what follows Southwest Corn Sauce!
The ultimate fudge brownie pie!!! AND – if I can get the recipe right – a salted carmel drizzle. Did you hear me folks!!! I said Salted Carmel Drizzle!!! (so excited!).
Please sign up for my email list – right over there on the left hand side of this webpage – <<< That way you will receive an email when the next recipe posts!!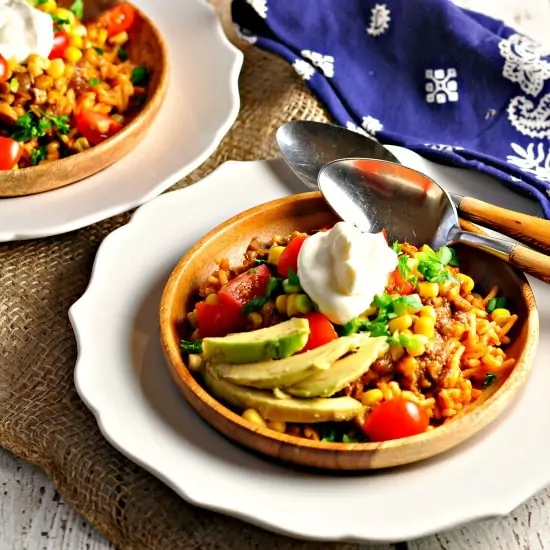 This recipe is inspired by "Steak with Southwest Corn Sauce" in the LOVELY cookbook that my soon to be son-in-law gave me for Christmas, "The New Cast Iron Skillet Cookbook" by Ellen Brown
You can get your own copy, right here…..
Now I beg you… go out and Make Dinner Not War!
Sing to him a new song; play skillfully, and shout for joy. ~ Psalms 33:3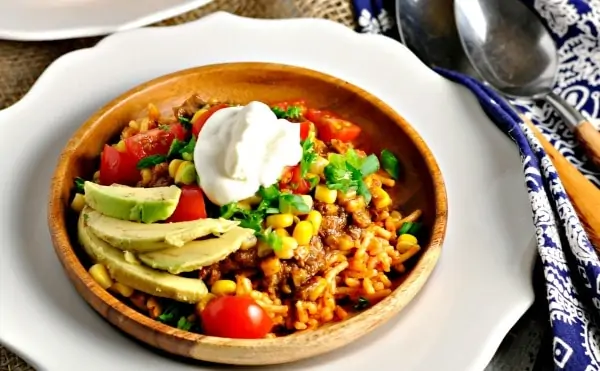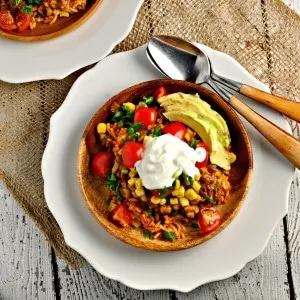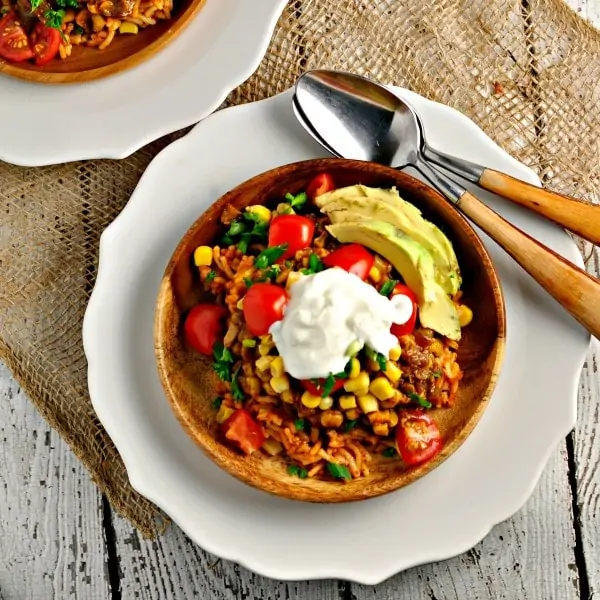 Southwest Corn Sauce
This Southwest Corn Sauce is good on just about anything!!
Print
Pin
Rate
Ingredients
4

ears fresh pepper or 4 Cups frozen or 4 cups canned corn

1/8

Cup

olive oil

1

medium sweet onion – diced

1

fresh red or green bell pepper or 1 Cup frozen chopped bell pepper

3

TBS

chili powder

½

cup

dry white wine

2

Cups

chicken stock

Vegan – vegetable stock

½

cup

heavy cream

Vegan -½ Cup Coconut Cream

3

cloves

garlic

minced.
Instructions
Cut the kernels off of the corn cob if using fresh corn. Place ¼ of the corn kernels (regardless if frozen, fresh or canned) into blender or food processor and puree until smooth.

Heat olive oil in heavy skillet (prefer cast iron skillet) over medium heat, add onions and bell peppers, cook while stirring until onions are soft – about 3 minutes. Add the chili powder and cook, stirring constantly for one minute.

Add the wine, chicken stock, pureed corn and bring to a boil over medium heat, stirring occasionally – boil for about 15 minutes until reduced by ½.

Reduce heat to medium, add the cream (coconut cream), corn kernels, garlic and cook for 5 minutes, stirring occasionally.

Season with salt and pepper to taste. VERY IMPORTANT TO TASTE! Peppers are more/less bitter depending on the season – any bitter taste can be reduced/eliminated by adding more salt.

Garnish – use whatever works with your dish – very yummy with scallions, avocado, tomato, sour cream, cheese – your choice!
Nutrition
Nutrition Facts
Southwest Corn Sauce
Amount Per Serving
Calories 250
* Percent Daily Values are based on a 2000 calorie diet.
And now for my faithful and wonderful blog readers, dessert – I really can't resist – I found this on facebook last night – and I tagged all of my children as I shared it. Now, through this post, I am tagging you!!!
Thank you for visiting and come back soon my dear readers.