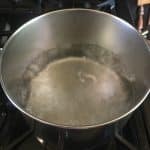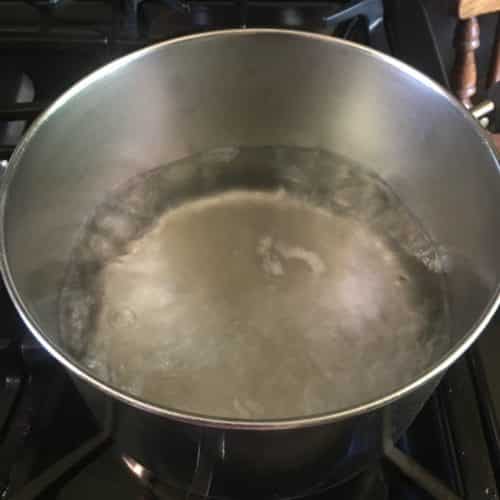 Print Recipe
How to Boil Water
Clean, glistening perfect water to use in all your recipes. This is how to do it! You'll be a real Pioneer Woman in the kitchen after this!
Place the water into a medium sized clean saucepan.

Heat over high heat with the lid on until steam begins to sputter at the sides of the lid.

Remove the lid and watch for boiling to begin (the water will first steam, then simmer with small bubbles popping up to the top and finally large rolling bubbles that you can't stir away will begin). If you are heating water for safety reasons, continue the full rolling boil for 1 full minute, and at higher elevations, 3 full minutes.

Turn the heatsource off and remove the saucepan. Use for intended use.
Use a pan that is about 30% larger than the water you are boiling. This allows for sputtering and boiling without spilling.
Be careful, water can boil over slightly, especially if the pan isn't large enough and the lid is on.
Use tap water, bottled water for recipes and drinking. If not, use water that has been boiled according to your water advisory.
Be careful, boiling water is hot and so is the steam that rises from it.  Use oven mitts. 
PRO TIP:  A tablespoon of salt will help the water to boil more quickly.  Only add salt if it is needed for the recipe like for pasta, potatoes, etc. 
Serving:
1
0z
|
Calories:
1
kcal
|
Sodium:
23
mg
|
Calcium:
14
mg