Admit it……
You served cereal for dinner last night because you didn't have time and couldn't figure out anything else to fix.
You worked HARD preparing a delicious meal and your spouse dabbed a fork around the plate, ate a few bites and then said, "it's good honey".  Liar.
You have exactly 10 recipes in your dinner rotation and you are sick of them all.  
You want to hear, "YOU are the GREATEST cook EVER!" (but you don't want to spend hours in the kitchen).
You WANT serve food with BIG FLAVOR making DROOLWORTHY  dinners EVERY TIME, but don't know where to start.
If any of this sounds like you, then you are in the right place! The REAL food at Loaves and Dishes will have everyone BANGING THE TABLE for MORE !!!
(This is going to involve Cheese, Butter and Cream because when it comes to Cow VS Chemist – I choose COW  Every. Single. Time.)
Here are some comments about Loaves and Dishes recipes….
"You Sure Know How to Make Things Delicious!"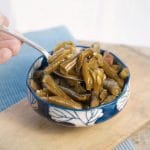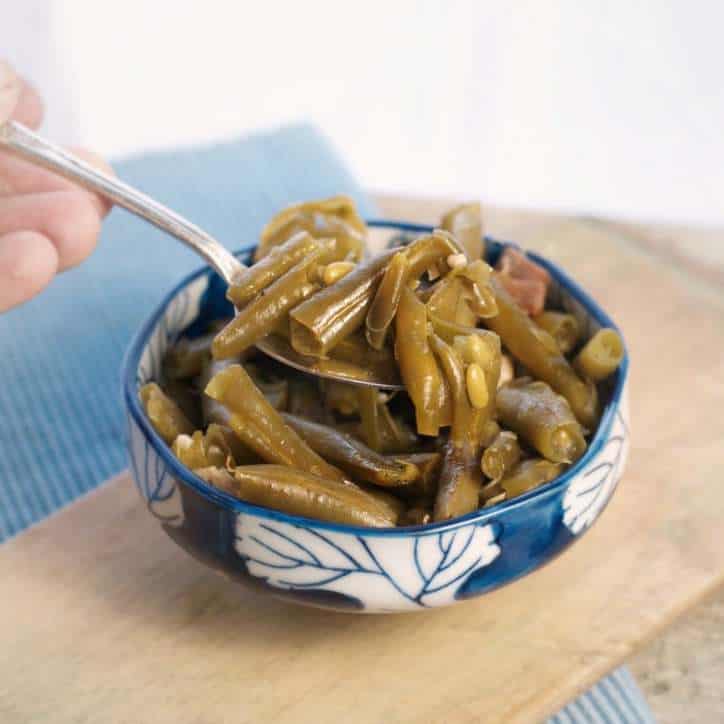 From Diane…  "You sure know how to make a plain can of green beans taste delicious! Mom just rinsed then and heated them up with some water and butter. I never wanted to eat them as I only liked fresh green beans. You made them very palatable, so tasty and I'll be making my canned green beans like this forever!"
"I Will Definitely Make This Again!"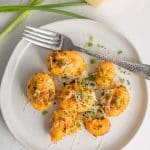 From Dan… "My kids are picky eaters and I knew … there would've been a lot of moaning and groaning about having to eat them. So I searched for a recipe, found this one, and went with it. …This was very easy to do, and after taking a bite, with a shocked face, I told the kids I couldn't believe I made something that tasted this good. They both immediately took a bite for themselves and were equally surprised! I will definitely make this again. Thank you!"
"PEOPLE COULD NOT STOP EATING IT!"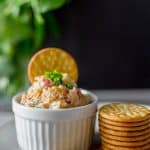 From Leslie….. "I've never been a huge pimento cheese fan, but I'm back in the South going to a party….what's a girl to do? Tried this and, seriously, PEOPLE COULD NOT STOP EATING IT. It almost ruined the Low Country Boil, since nobody could do it justice".
DELICIOUS!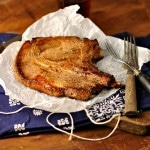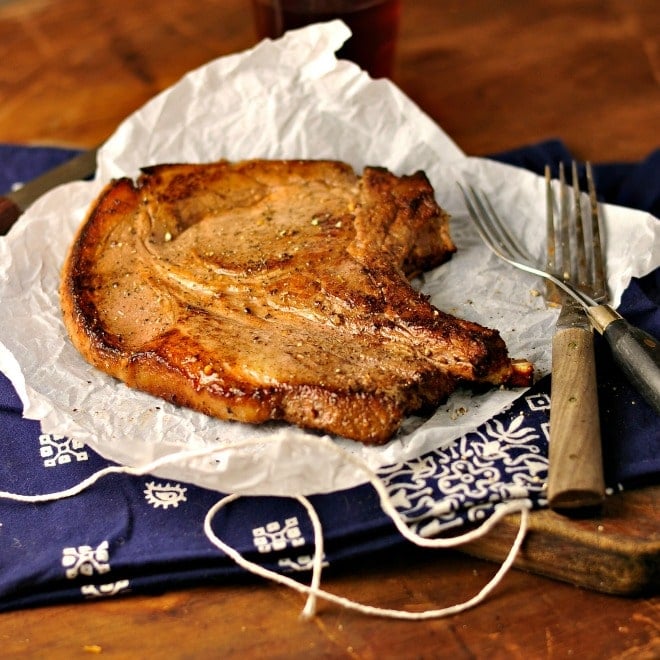 From Dolores… "I tried your recipe for pork chop marinade last night and I must say that they were tender, juicy, and quite delicious! Hubby said: "This is really good!" We had inch-thick loin chops and they were pan fried in a hot cast iron pat for 5 minutes on each side. DELICIOUS! Thanks for the recipe! *****"
"The Standard By Which Others Will Be Judged"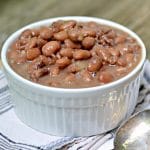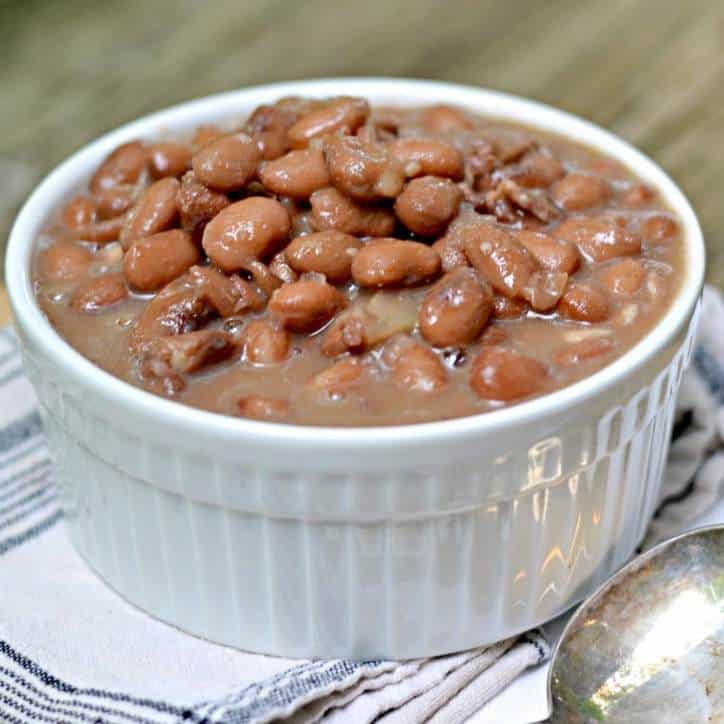 From Andre… "Thanks for the outstanding recipe! I have made these beans twice now and am a believer. Thanks also for the great tip about using Better than Bouillon. It makes for a very flavorful pot of beans, and the applewood smoked bacon just takes it over the top. This is now our go-to recipe for pinto beans and the standard by which others will be judged. 👍"
WOW! So Juicy and Yummy!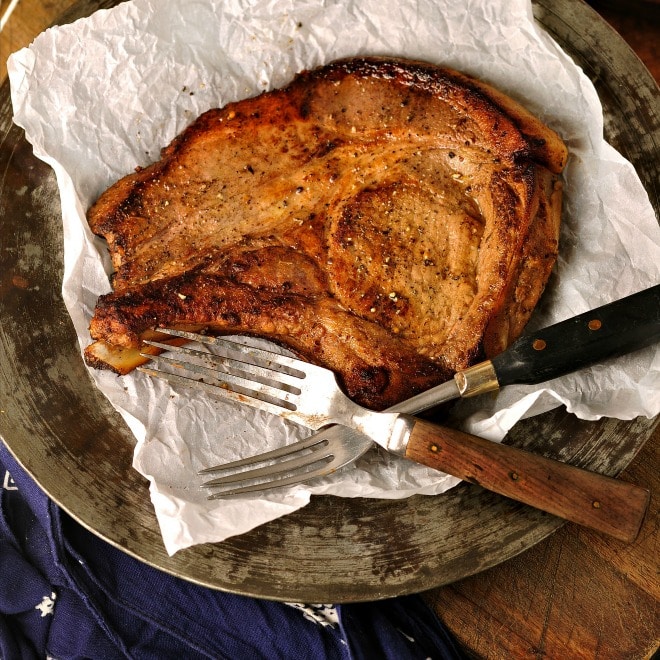 From Anh….."My coworker cooked for our lunch team today. Wow, it's so juicy and yummy. And here I am just printed out the recipe."
I May Become Addicted
From Diane…. " This is so good! I may be becoming addicted. Thank you for posting this recipe."
Wouldn't it be terrific to say those things tonight?
IMAGINE:
Preparing dinner and hearing, "OMG THIS IS TERRIFIC!"
Everyone in your family asking for seconds or EVEN THIRDS!!!!  (I just passed out!).
Hearing nothing at dinner time, no complaints, no nothing, just forks scraping the plate!
KNOWING how to cook meals PACKED with FLAVOR that everyone LOVES.  Every. Single. Time.
When you subscribe to Loaves and Dishes YOUR family will gobble down every bite and beg for more!
You can join the Loaves and Dishes Community simply by signing up here
BUT JUST WHAT ABOUT WENDI SPRAKER?
HI!   I'm Wendi Spraker and this is Loaves and Dishes.  Unapologetic Comfort food is what you will find here.
I believe in the power of food.  My recipes are REAL and have passion, flavor and love and I'll show you how to get the same results.
I believe that we find common ground and our home through food. I invite you to my table to nourish both your body and soul.
This website started as a passionate hobby in 2014 and has turned into so much more.
I've been mastering southern comfort food recipes and cooking techniques for over 40 years.  Now, through this website, I'm sharing what I've learned with you!
There are some things I want for you..
I want YOU to feel the pride of feeding your family REAL TASTY food!
I want YOU to hear shouts of "MORE MORE MORE!!!"  (Forks banging on the table.  Hungry look in their eyes.)
I want YOU to be a ROCKSTAR!!
BUT WHAT ARE YOUR CREDENTIALS?
People often ask about my education.
I hold a Master's Degree from Walden University in Nursing Leadership
and an Advanced Certification in Case Management.
Additionally, I hold a Bachelor's Degree in Biology from Maryville College.
Those are all ancient history and don't matter one twiddle in regards to this website however and currently....
ON THE LOCAL SCENE:
Wendi serves as the Director, Chef and one of the Founders of the Taste of Stokes Program with the Stokes County Arts Council.
ON THE NATIONAL SCENE:
Loaves and Dishes LOVES....
 Here is the REAL FOOD Loaves and Dishes members are cooking up RIGHT NOW:
 AND HEY! GUESS WHAT?  People Magazine, Buzzfeed and Elite Daily all LOVE Loaves and Dishes:
FIND LOAVES AND DISHES MENTIONED IN PEOPLE MAGAZINE !
FIND LOAVES AND DISHES MENTIONED ON BUZZFEED !!!
FIND LOAVES AND DISHES ON ELITE DAILY !!!
 But you don't have to wait on the media!
I'll send you a sneak peek at every new recipe EACH WEEK IN MY NEWSLETTER,  Plus, I promise to never ever share your email address with anyone - I'll guard it with my life!
Email me at wendi (at sign) loavesanddishes (dot) net and tell me how the recipe went.  I love to chat!  Not scary at all!
You can also chat me up over on ....
ON FACEBOOK
ON TWITTER
THE BEST WAY TO BE IN THE KNOW FIRST?
I love hearing from you on social media, in the comments and on email.  Drop me a line!  First, sign up for the newsletter!