This post was sponsored by Eat Smart as part of an Influencer Activation for Influence Central and all opinions and recipes expressed in my post are my own. I received product samples to facilitate my review. GIVEAWAY on this POST. You need something quick and beautiful for dinner, right? Let's don't forget DELICIOUS and strangely healthy yet TASTY! I have found a TERRIFIC way to have an elegant, delicious, filling meal in minutes. No, I'm really not kidding. Try out this recipe for Balsamic Marinated Chicken Over Salad – Strawberry Harvest Salad. Living and Eating well really doesn't get any better than this.
This salad is so beautiful that I wouldn't hesitate for even a second to share it with friends. What an elegant dish it would make for a pool side party or even a baby shower! It is perfect for every occasion. Meal planning couldn't be easier either. Seriously, all I did was mix up the marinade. Let the chicken sit in the bowl while I heated the grill and prepped the other items. Grilled the chicken (less than 10 minutes) and dinner was READY! This is a serious 30 minute LOVELY and CLASSY meal.
In addition, I used Eat Smart Salad Mix and we like to think that living well starts with eating well. Eat Smart products are refreshingly easy with these delicious Gourmet Vegetable Salad Kits. It's a convenient, delicious way to eat healthy especially on the go!
THE RECIPE FOR Balsamic Marinated Chicken Over Salad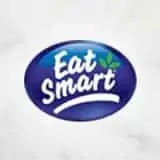 Balsamic Marinated Chicken Over Salad
If you enjoyed this recipe, check out other EASY recipes that will have you turned into a Kitchen Goddess Rockstar in NO TIME at all!
Print
Pin
Rate
Ingredients
1

package of boneless skinless chicken thighs

about 6 thighs per package

1

Cup

GOOD Balsamic Vinegar

½

cup

good quality dijon mustard

¼

Cup

brown sugar

2

tsp

salt

4

cloves

garlic minced

2

tsp

black pepper
Instructions
Preheat the gas grill or put your charcoals on to heat up. In a medium bowl, mix all of the ingredients together EXCEPT the chicken. Once you have them mixed well, add the chicken and stir and coat well. (You can also do this in a gallon size resealable plastic bag - but I used a bowl). With chicken thighs, they tend to curl - so, make sure the marinade gets in all of the cracks and crevices.

Allow chicken to sit in the marinade for about 30 minutes (up to overnight). When grill is preheated, grill on medium low heat for about 8 minutes. Only turn once at about minute 6.

Once chicken is cooked through, remove from the grill and allow to rest for 5 minutes. Serve over bed of fresh greens, salad, rice, noodles.
Nutrition
Nutrition Facts
Balsamic Marinated Chicken Over Salad
Amount Per Serving
Calories 220
* Percent Daily Values are based on a 2000 calorie diet.
TIPS AND TRICKS FOR Balsamic Marinated Chicken Over Salad
In general, I recommend a long marinade time – like overnight. However, in this case, I found that 30 minutes was long enough and gave the chicken a SENSATIONAL flavor!

This marinade WILL turn your chicken a darker brown color. No sweat. Its delicious.

When grilling chicken – put it on and let it set. Don't be flipping and flopping your meat around. That causes it to want to stick to the grill and disturbs some of the natural juices. Just let it set baby – have patients. It will be delicious. Turn it once. Let it finish cooking through. Then remove it and let it sit on your kitchen counter for 5 minutes while you set the table. PERFECT!

I served my thighs whole over greens (perfect!!!! And light dinner). You could also cut in diagonal pieces and serve over salad as an appetizer. Lovely.

This chicken tastes PERFECT with some strawberries IN the salad. I know, a little different, but trust me – the tastes go together!

So, like I said, this post is sponsored by Eat Smart – they provided the salad mixes for me to try. They were GOOD! The recipe for the chicken however, is all mine. It would be GREAT if ya'll would go check out Eat Smart on Facebook and sign up for their monthly newsletter! There is a give away listed just below this photo. Please join me for this weeks verse too. 🙂
This recipe and these salads are perfect for every occasion, as I said before. Eat Smart Gourmet Vegetable Salad Kits can be turned into appetizers, entrées and side dishes.
Meal planning is simple with Eat Smart Gourmet Vegetable Salad Kits – Just do like I did and add a delicious protein! Or get creative! These kits are both delicious and nutritious
Use This store locator to find the Eat Smart Vegetable Salad Kits near you.(http://eatsmart.net/store-locator)
A GREAT WAY FOR YOU TO ENTER TO WIN!! THANKS EAT SMART!!
Eat Smart Gourmet Vegetable Salad Kit Giveaway
I-C will randomly select winners from all program entries and will facilitate fulfillment of the winning prizes (10)
A VERSE TO SHARE
"But blessed is the one who trusts in the Lord,
whose confidence is in him.
They will be like a tree planted by the water
that sends out its roots by the stream.
It does not fear when heat comes;
its leaves are always green.
It has no worries in a year of drought
and never fails to bear fruit."
The heart is deceitful above all things
and beyond cure.
Who can understand it?
"I the Lord search the heart
and examine the mind,
to reward each person according to their conduct,
according to what their deeds deserve."
Like a partridge that hatches eggs it did not lay
are those who gain riches by unjust means.
When their lives are half gone, their riches will desert them,
and in the end they will prove to be fools. ~Jeremiah 17: 7-11