A delicious classic lasagna recipe using parmesan cheese, meat sauce and a rich ricotta mixture to spruce up special occasions or to freeze for an easy week night dinner! It's the Best Classico Lasagna Recipe (Easy Classic Sauce) recipe out there! Promise!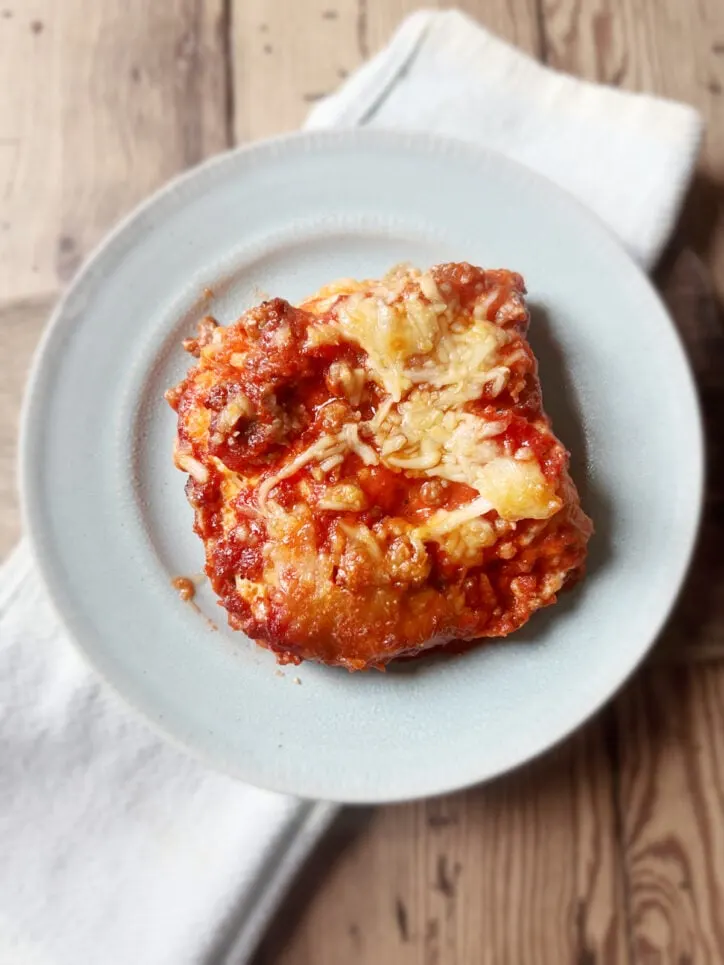 You'll be loving this homemade lasagna as it is one of the best lasagna recipes I've ever enjoyed! Besides, I give you some delicious tips to save extra time making one of the world's best lasagna recipe if I say so myself!
You might have tried our very popular Cowboy Lasagna or even our delicious lasagna rolls, this one is just as good!
Easy Lasagna Recipe
This easy recipe is ready in about half the time of any other lasagna I've ever made, as designed by the REAL Maurice Jenkins! This means that you'll have those delicious layers of Italian sausage, tomato sauce, lasagna noodles and eewy gooey cheese whistling into your belly in no time flat!
This recipe is even better than the olive garden lasagna recipe you've probably come to love and I'm going to show you how to put it all together here.
Here's How You Make a Delicious Lasagna
1. In a large skillet, brown a pound ground beef or italian sausge into small crumbles and add italian seasoning.
2. Use a large bowl to mix cream cheese, a cup mozzarella cheese (more if you love cheese) and ricotta or cottage cheese as well as (yes, you wouldn't guess it) but some cheddar blend cheeses.
3. You can boil uncooked lasagna noodles over medium-high heat until al dente or use the no boil lasagna noodles instead for baking directly in the oven.
4. You layer the Classico Sauce, the ricotta cheese mixture and the lasagna sheets starting at the bottom of the pan and fill to the top.
5. Bake until golden brown, bubbly and fragrant (20-30 minutes)
PRO TIP: Cover with Aluminum Foil if the top is becoming too golden brown.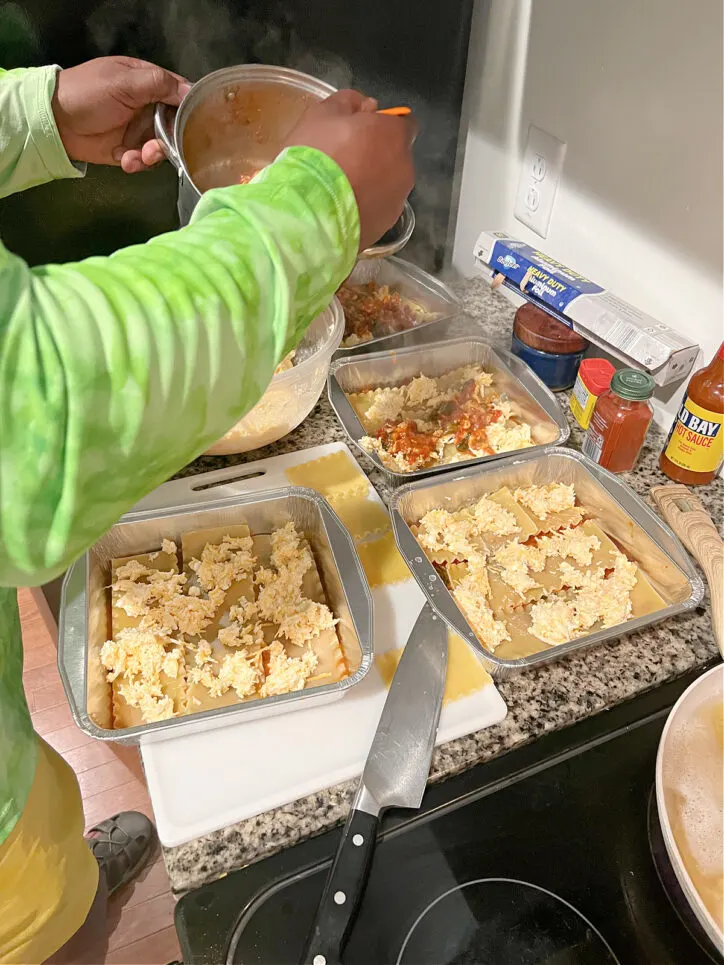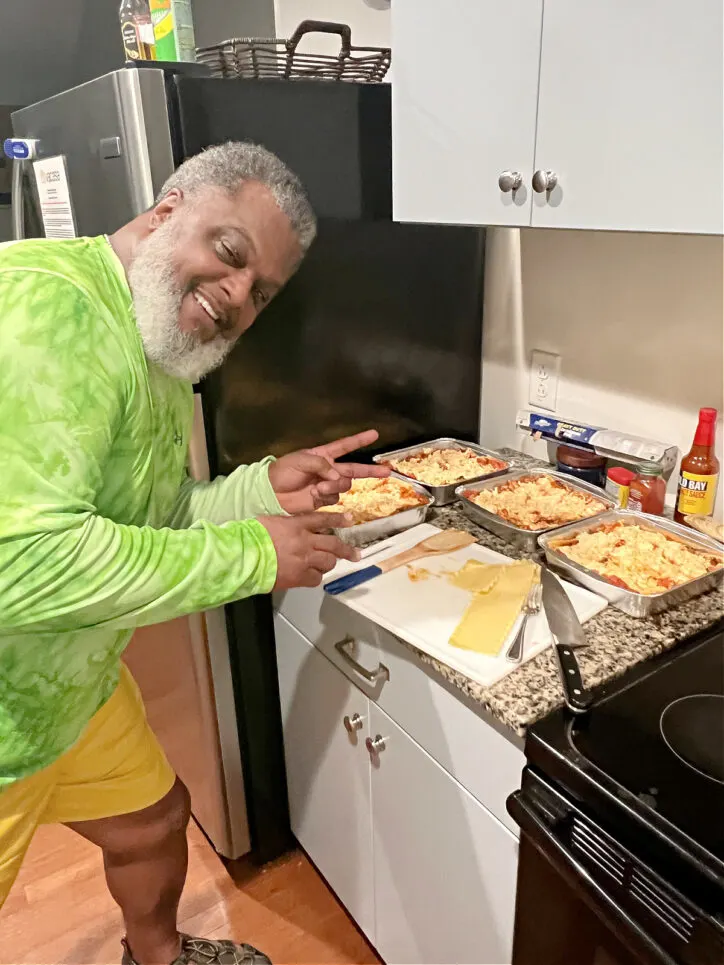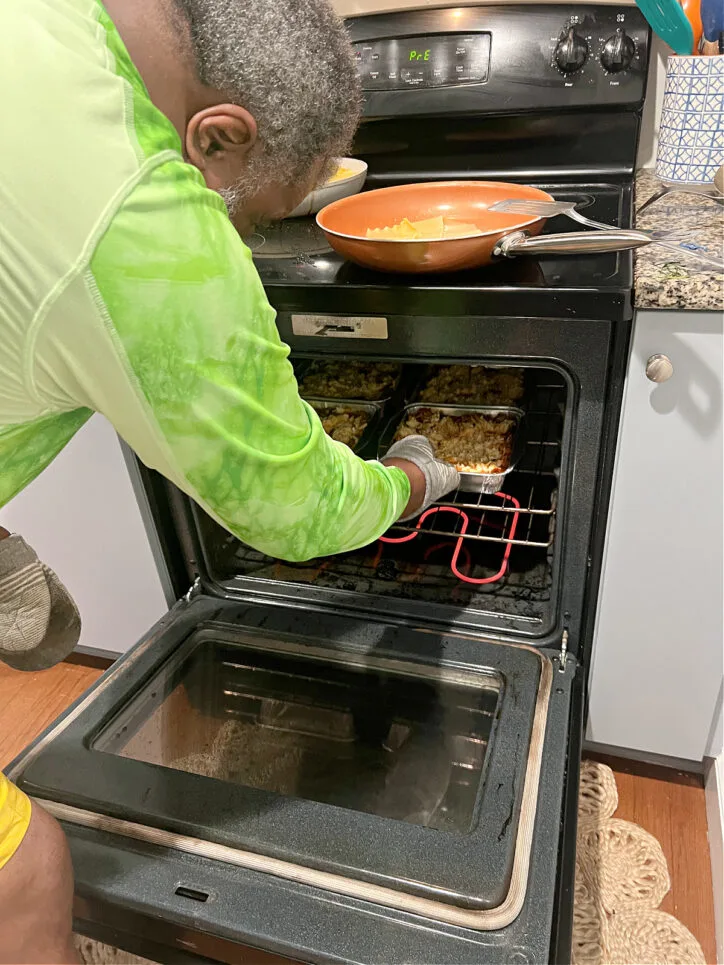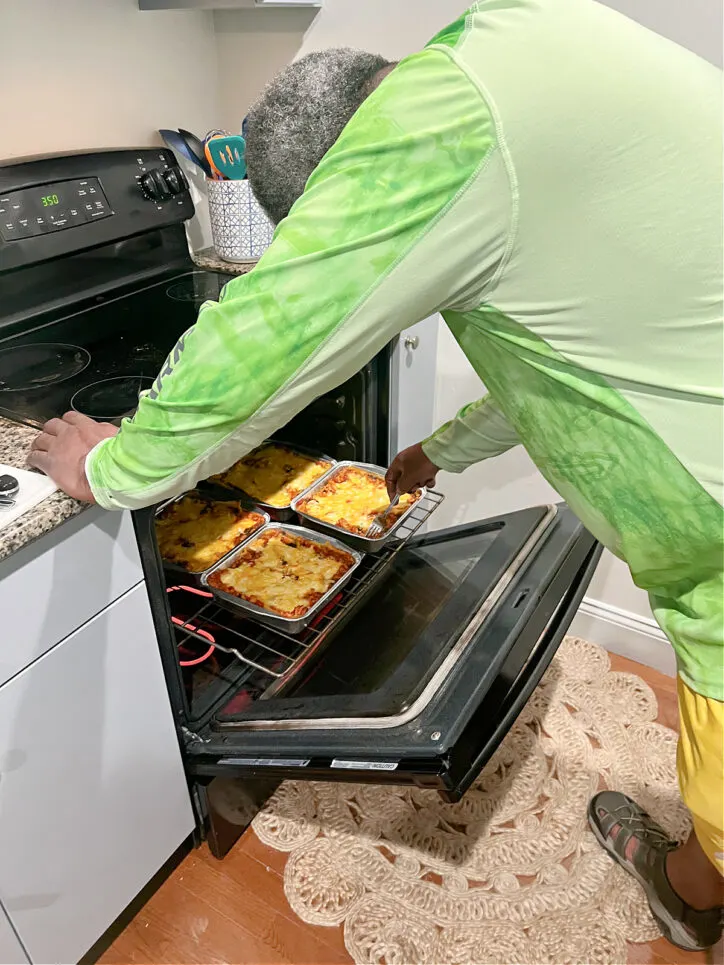 Here's What You'll Need for This Baked Lasagna
1. 9×11 Baking Dish or several smaller versions(several smaller baking dishes make great gifts!).
2. The basics for lasagna assembly: sheets of lasagna noodles or regular lasagna noodles, any flavor of Classico sauce from marinara sauce to bolognese sauce, a mixture of cheeses and brown sausage (or other ground meat).
Frequently Asked Questions (FAQ's)
Can You Boil Oven Ready Lasagna Noodles
Yes, you can boil noodles over medium heat in a large pot, use care as they are thinner noodles. But why? The sheets of pasta are designed so you don't have to boil them!
Can I Assemble Lasagna and Cook Later
Yes! Assemble up to 3-5 days ahead, cover tightly and refrigerate!
​How Long Can I Keep Lasagna in the Fridge Before Cooking
You can keep an uncooked lasagna in the fridge before baking for up to 5 days as long as you keep it covered in an airtight container and cooled.
​How Long Can Lasagna Sit Out
Don't leave lasagna sitting out for more than 2 hours or to an internal temperature of less than 120. At that point, cover with plastic wrap and place into the refrigerator.
How Long Do I Bake Lasagna at 425?
Bake for 30-45 minutes if not frozen and for about an hour if it is frozen.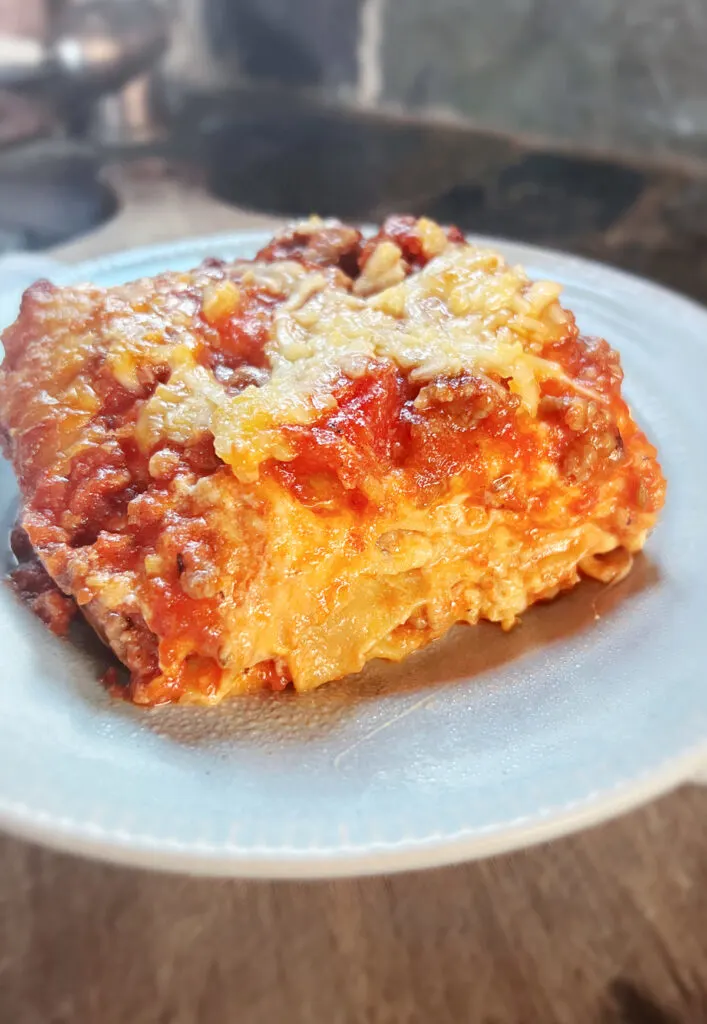 Tips and Tricks
For the easiest cutting after cooking, use cooking spray on the bottom of the baking dish.
Start with a cup of pasta sauce in the bottom of the pan so that the noodles don't stick.
Mixing the cheeses and the ricotta together in a medium bowl first makes the whole assembly process and layer of the cheese mixture quicker.
If you notice excess fat collecting at the top of the lasagna, spoon that off.
If the top of the lasagna is becoming darker than you like, cover lightly with aluminum foil.
Before starting the assembly, divide the cheese, noodles and sauce into approximate portions so that half of the cheese mixture, half of the red sauce and half of the noodles are portioned.
The lasagna dish will have a richer flavor if you use whole milk ricotta cheese rather than the lower fat options.
This is not a low calorie diet recipe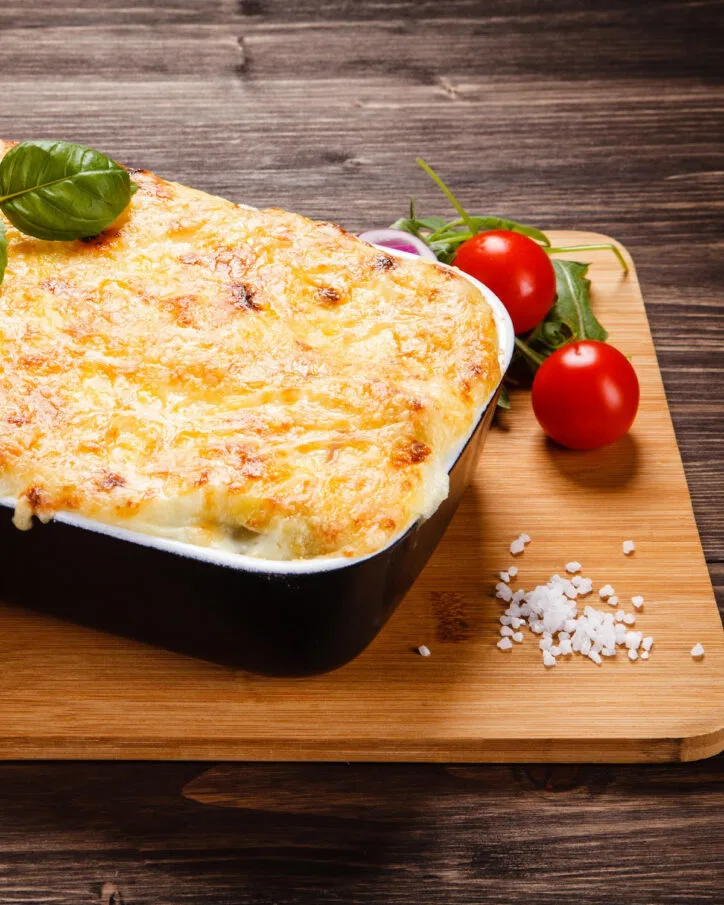 More Frequently Asked Questions (FAQ's)
Is this like the Olive Garden Lasagna Classico?
No, this is a lasagna made with Classico Sauce
Is this a real Italian Recipes?
No, its made from jarred sauce, so, it isn't traditional in that sense.
Can I Freeze This Lasagna?
Yes! Wrap in a heavy layer of aluminum foil and freeze for up to 3 months.
How Long Does This Last?
Cover with plastic wrap and keep in the fridge for up to 5 days.
Watch Me Make This Dish
Can You Give Me a Hand
Please leave a 5 STAR comment in the comment section below! That helps others to find this recipe and others at Loaves and Dishes! Thank you!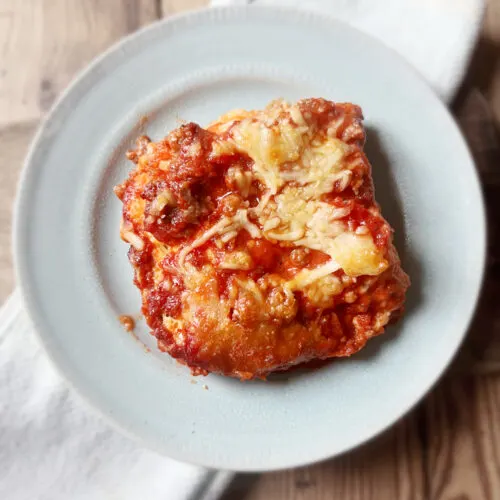 The Best Classico Lasagna Recipe (Easy Classic)
This fast and easy classico lasagna recipe will have you assembling a delicious dish in minutes!
Print
Pin
Rate
Ingredients
1

Tbs

Olive Oil

2

lb

Italian Sausage

48

oz

Classico Pasta Sauce

16

oz

mozzarella cheese

shredded (reserve 2-4 oz)

8

oz

triple cheddar cheese

shredded

2

oz

four cheese blend

28

oz

whole milk ricotta cheese

8

oz

Oven ready Lasagna Pasta
Instructions
Preheat the oven to 350. Go ahead and place a baking sheet on the lowest shelf in preparation of catching drips. Prepare a 9×12 baking dish with baking spray and set aside.

In a large skillet, heat a tablespoon of olive oil. Shred the sausage and brown over medium heat. Chop into small pieces.

While browning the meat, go ahead and make your cheese mixture. In a medium bowl, mix the mozzarella cheese, cheddar, four cheese blend and ricotta. Be sure to reserve a few ounces of the mozzarella cheese for the top. Mix well, should be a soft playdoh consistency. Add more riccota if it seems to stiff.

Once the meat is browned, turn the heat to low and add the classico pasta sauce. If there is sauce clinging to the jar, add a bit of water to rinse and add the water to the sauce. Heat through.

In the baking dish, add 2/3-3/4 cup of pasta sauce and spread around (this keeps the noodles from sticking to the dish). Add the oven ready lasagna to the pan. Do not allow the noodles to overlap or to touch the sides of the dish. If you need to break a noodle to make it fit, that is fine. (See my video for video instructions).

Layer the lasagna with noodles, cheese, sauce and then repeat until your ingredients are used up. End with sauce on the top and then sprinkle the reserved mozzarella over the top.

Place the baking dish into the oven and bake for 55 minutes. The lasagna is done when the cheese on top is browned and the sauce is bubbling.

Remove from the oven and allow to rest until cooled enough to cut and serve (about 10 minutes).
Notes
You may not have any drips from your lasagna, but be sure to place the baking sheet beneath the 9×12 pan just in case. This saves a mess in the oven.
Be sure to spray your pan with non stick spray or butter the dish well.
An easy way to break up ground meat is with a potato masher.
Mixing the cheeses together makes for an easy way to layer the dish. Its just faster.
Always begin a lasagna by putting some sauce in the bottom of the pan, this helps keep things from sticking.
It's important with the no cook noodles, do not allow them to overlap or to touch the edges of the baking dish. This isn't important with noodles you have just boiled.
You may want to portion out the layers so that you come out evenly at the end.
If the top of your lasagna appears to be getting to brown before it is bubbly, lay a sheet of aluminum foil over the top to allow the rest to come to temperature.
Substitutions:
Meat – I use Italian sausage in this recipe because it already has all of the needed seasoning added, but you can use any ground meat of your choice including turkey or chicken but be sure to generously add garlic, onion and italian seasoning if using any other meat.
Cheese – Yes, I use cheddar cheese to the recipe because it adds a TON of flavor, but you can stick to just mozzarella if you prefer. Your dish will taste better if you use the full fat version, but feel free to stick to lower fat options.
Whole Milk Ricotta – You can use the lower fat options OR cottage cheese. Any of those will work. The whole milk ricotta tastes best.
Oven Ready Lasagna – You can use standard lasagna noodles, just cook them according to package directions first.
Pasta Sauce – You can use any commercially prepared sauce for this recipe or you can make your own, Loaves and Dishes has a great recipe for homemade pasta sauce. Classico is a delicious version and requires zero trouble.
Nutrition
Nutrition Facts
The Best Classico Lasagna Recipe (Easy Classic)
Amount Per Serving
Calories 456
Calories from Fat 261
% Daily Value*
Fat 29g45%
Cholesterol 101mg34%
Sodium 1040mg43%
Potassium 518mg15%
Carbohydrates 24g8%
Protein 26g52%
Vitamin A 1278IU26%
Vitamin C 8mg10%
Calcium 512mg51%
Iron 2mg11%
* Percent Daily Values are based on a 2000 calorie diet.
Sometimes we just feel lonely, sad and alone. I'm having one of those days (they seem to be in conjunction with the time change, ugh). This one gives me hope.
John 14:18
I will not leave you as orphans; I will come to you