Ya'll!  It's 5 o'clock somewhere!!!  RIGHT HERE as a matter of fact!  I hope you will try my new drink sensation!!  So light, refreshing and easy to make.  I see us sitting around the pool, the sun in our hair, a gentle breeze on our skin – sipping our Fizzy Pink drink!  Don't you?  Come on over!  I don't have a pool – but I have a bird bath – that is kind of the same thing, right?
I won't bore you with the details of my life, my garden, my dogs, my children…..
I'll just tell you how to make this drink.
Pour yourself one and go sit down.
You deserve it!
PS – you can make this non-alcoholic by leaving out the Gin – but I guess you probably knew that already.
Recipe Inspiration for Fizzy Pink
I was inspired by what was in my cabinet – but considering all of the many many drink concoctions that are out there – I am sure someone has made this before.  It is probably called something else.  For me, however, this is a Fizzy Pink….. and now, I'm sharing it with you.
Enjoy.
And Mary said: "My soul glorifies the Lord 47 and my spirit rejoices in God my Savior, ~ Luke 1: 46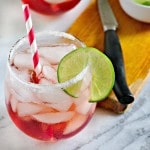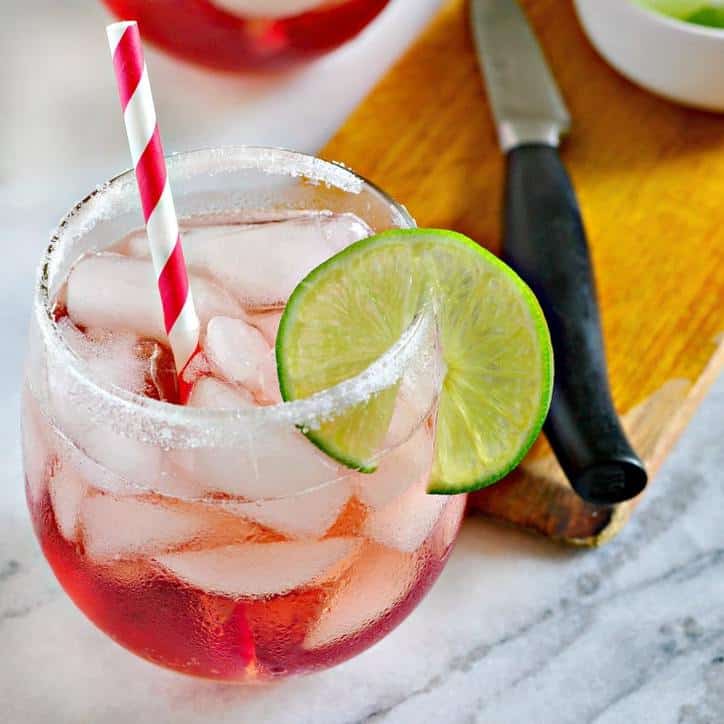 Fizzy Pink
Ingredients
1

oz

Lime flavored Gin

1/2

Cup

Ginger Ale

1/4

Cup

Cranberry Juice

Lime slice for garnish

Sugar for glass rim
Instructions
Wet the rim of the glass with the lime slice and then sugar the rim of the glass by dipping it in sugar that is poured out into a flat saucer.

Combine all ingredients and pour over ice into sugared rim glass

Garnish with lime slice