How to Reheat Chicken gives you perfect, crunchy skinned chicken with soft, moist flavorful meat! You can reheat chicken easily in the oven, on the stove or in the microwave without drying it out !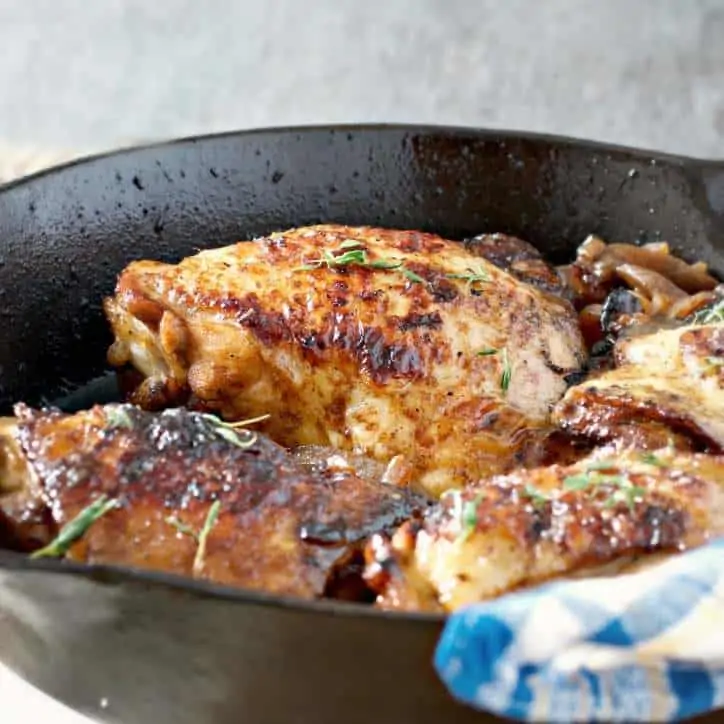 How To Reheat Chicken
One of the most frustrating things about leftover chicken is trying to reheat it only to find that it turns out dry, chewy and mostly inedible.
You'll have no more worries when you know how to reheat chicken properly.
We find this works with oven fried chicken or our favorite smoked chicken wings and even regular perfect fried chicken!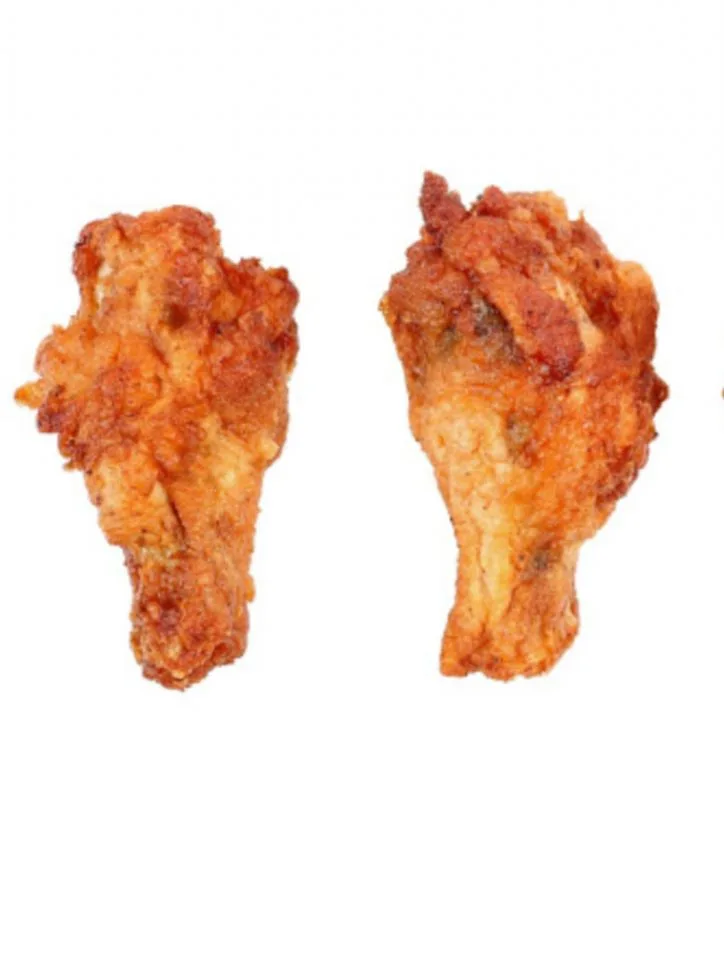 Here's What You'll Need, Depending on the Method You Use

Oven Reheating
Baking Dish and cover (or aluminum foil)
Stove
splash of water
Microwave
safe dish with cover
Microwave
Stovetop Reheating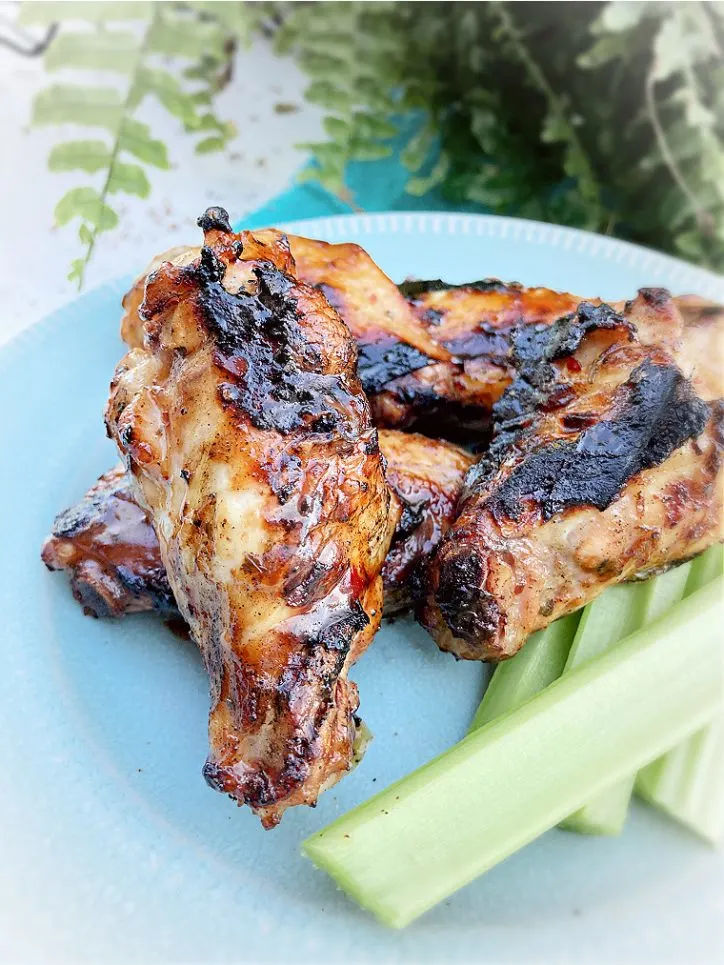 Here's How You Do It
No matter if you plan to reheat the chicken in the oven, on the stovetop or in the microwave, you'll follow basically the same key steps…
Key Steps
Place your chicken in the appropriate dish.
Cover
Heat
Frequently Asked Questions (FAQ's)
Can You Reheat Cooked Chicken?
You SURE can! It's easy and anyone can do it! Simply follow the instructions in the recipe card below!
What is The Best Way To Reheat Chicken?
The BEST way to reheat chicken is the method you are able to do! Personally, I like to reheat mine on the stovetop, but you might need to know how to do it in the oven or in the microwave, so those instructions are included here.
Why Are You Not Supposed to Reheat Chicken?
You may read that you are not supposed to reheat chicken, however, after reading that information, I personally find it dubious.

The main reason I can think of is that you will often find the chicken ending up dry and chewy. That's what I'm trying to help you avoid here.
Does Reheating Chicken Kill Bacteria
I wouldn't depend on reheating chicken to kill the bacteria that are present in meat that is too old to eat.
What Cuts of Chicken Reheat the Best?
I have always found the dark cuts to reheat the best because they are the most forgiving where dryness is concerned.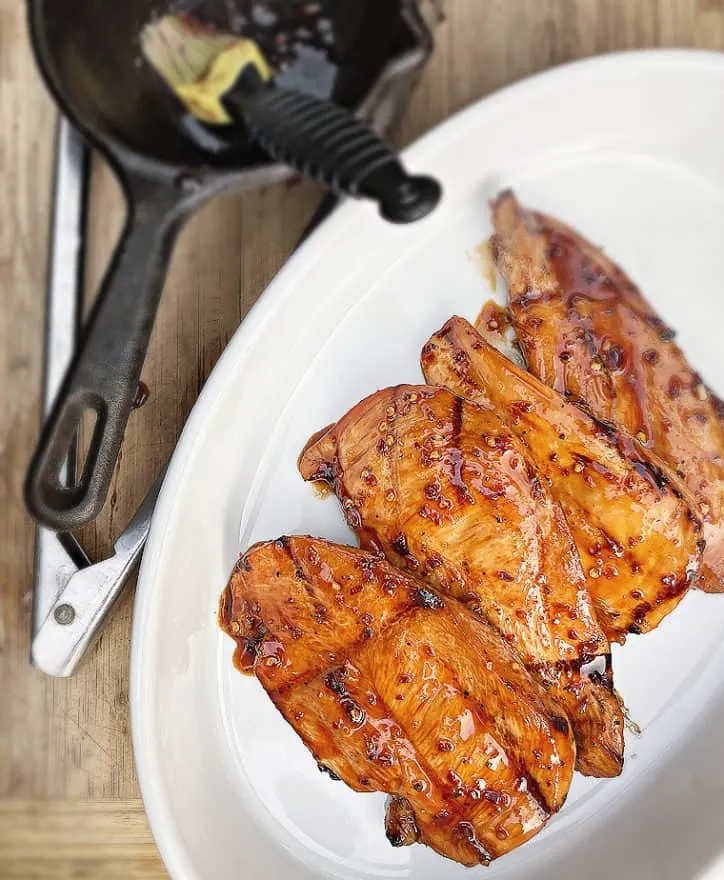 Tips and Tricks
You will most want to avoid dryness when reheating chicken and that is why you will want to be careful and follow these instructions closely.
Reheat slowly and with a lower heat than you would use for a similar cut of beef or pork.
Cover the meat and add a tiny bit of liquid (water or broth) so that the meat steams slightly as it warms to add a bit of humidity to the meat.
You can crisp the skin by adding a spritz of cooking spray and then giving it a short blast under the broiler.
Aluminum foil is your friend and will help seal up the chicken and keep things moist and yummy!
Ever wonder about how chicken production became a thing? Here's an article about that from the National Chicken Council
If You Enjoyed This Recipe,
Watch How to Reheat Chicken
Can You Help Me Out a Bit?
Please leave a 5 STAR comment in the comment section below. This helps others to find the recipes at Loaves and Dishes!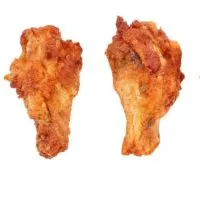 How to Reheat Chicken
Perfect, crunchy skinned chicken with soft, moist flavorful meat! You can reheat chicken easily in the oven, on the stove or in the microwave without drying it out when you know how to reheat chicken properly!
Print
Pin
Rate
Ingredients
For Oven
1

piece

chicken

already cooked and ready to reheat

1

splash

water

(a few drops)
For Stovetop
1

piece

chicken

1

cup

vegetable oil
Instructions
For the Oven
Remove chicken that you wish to reheat from the refrigeration packaging. Preheat oven to 350 degrees.

Place into an oven safe dish, using fingers, spritz lightly with a dash of water from the faucet and cover tightly with aluminum foil.

Place covered dish into the oven and heat for 10-15 minutes until heated through. Larger pieces of chicken will require more heating than thinner pieces (such as breast or thigh filets without the bone).
For Stovetop
Remove chicken from refrigeration packaging. Place frying pan on the stove and fill with 1/4" vegetable or peanut oil. Heat on medium heat until the oil spatters in a lively way when you splash one drop of water into the pan.

Add the chicken, very carefully, to the oil. It should bubble and make noise. Place chicken pieces so that there is at least an inch of space between the pieces in the pan. Allow to cook over medium heat for 2-3 minutes per side.

Remove to a paper towel lined plate, allow to cool slightly and serve hot.
For Microwave
Place chicken on a microwave safe plate and cover with plastic wrap.

Heat for 1 minute in the microwave. Check after one minute and repeat until hot.
Notes
If you have more than once piece of chicken, make sure that the chicken is spread out in the reheating dish to allow the heat to circulate.
Larger pieces of chicken or chicken with the bone in will require longer heating times. For boneless pieces, start with 10 minutes but may need to increase up to 20 minutes for larger pieces.
The tiny spritz of water helps to steam the meat but doesn't overdo the steam so much that the skin won't be crispy.
PRO TIP: for really crispy skin, remove the aluminum foil for the last 3 minutes, spray lightly with cooking spray or brush with melted butter and turn the broiler on. This gives a lovely crisp and keeps the skin brown.
Nutrition
Nutrition Facts
How to Reheat Chicken
Amount Per Serving
Calories 1638
Calories from Fat 1035
% Daily Value*
Fat 115g177%
Cholesterol 571mg190%
Sodium 533mg22%
Potassium 1440mg41%
Protein 142g284%
Vitamin A 1066IU21%
Vitamin C 12mg15%
Calcium 84mg8%
Iron 7mg39%
* Percent Daily Values are based on a 2000 calorie diet.
My minister spoke about Doubting Thomas this past Sunday. I guess in some ways we are all doubting Thomas' some times. We just have to have the faith of a mustard seed.
John 20:25
So the other disciples told him, "We have seen the Lord." But he said to them, "Unless I see in his hands the mark of the nails, and place my finger into the mark of the nails, and place my hand into his side, I will never believe."