Cookie Bars! are something that I have made for as long as I have had children in my house.  My oldest will turn 27 years old this week if that tells you anything.  I think this recipe came from the back of a cake mix box many years ago.  These cookie bars! are great for the young and older alike.   My 5 year old neighbor ate one just now sitting at my kitchen counter.  My more mature husband carried one to his home office too.  Yesterday afternoon just after I baked these cookie bars, my 16 year old came home from school with a friend.  She yelled "COOKIE BARS!" (dropping her book bag in the kitchen floor) and a cookie bar was in each of their hands in a matter of moments.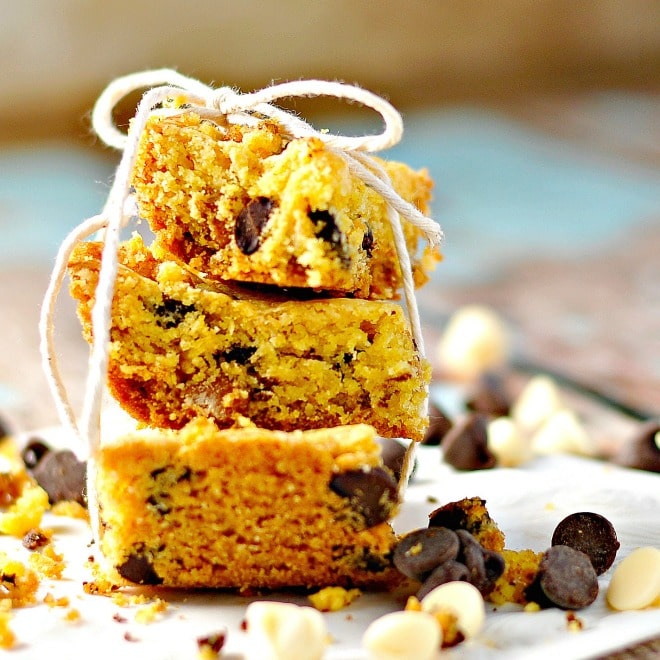 Cookie bars bring back wonderful memories for me too.  I remember the sweetest  chubby little fingers reaching up onto the kitchen counter and a little tiny voice saying "Tookie bars, Mama.  Tookie bars!".
This recipe is exactly what a tired working mom needs for a house full of children.  The recipe makes a big pan of cookies and it can be whipped up in about 5 minutes.
These cookie bars! can be made with any kind of chip you may have – peanut butter, white chocolate chip or chocolate chip.  These cookie bars! are delicious straight out of the oven – but they fall apart very easily if you take them out of the pan before they are completely cooled.  None of my children ever seemed to mind that small detail.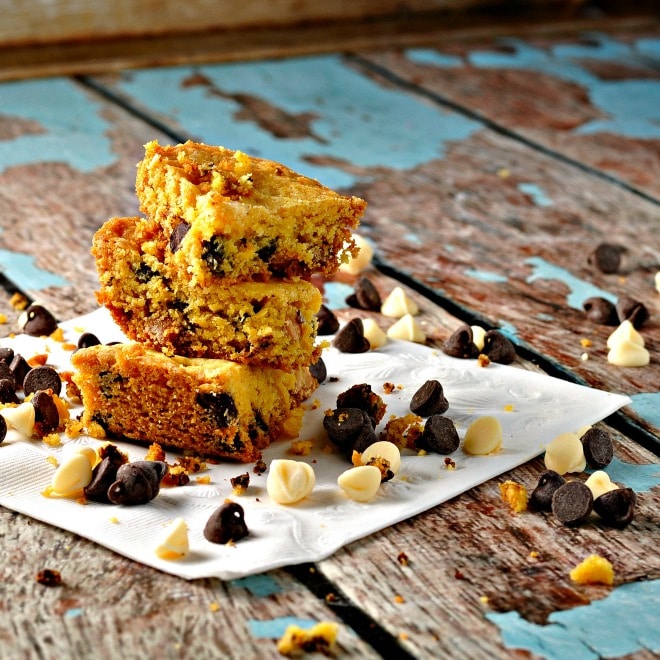 The reason for the ! after the cookies bars!?  You'll see.  That is what you will hear when someone come to the kitchen following their nose and  they see a hot pan of cookie bars!
Coming up next time on Loaves and Dishes
Rachel's asparagus! YUM!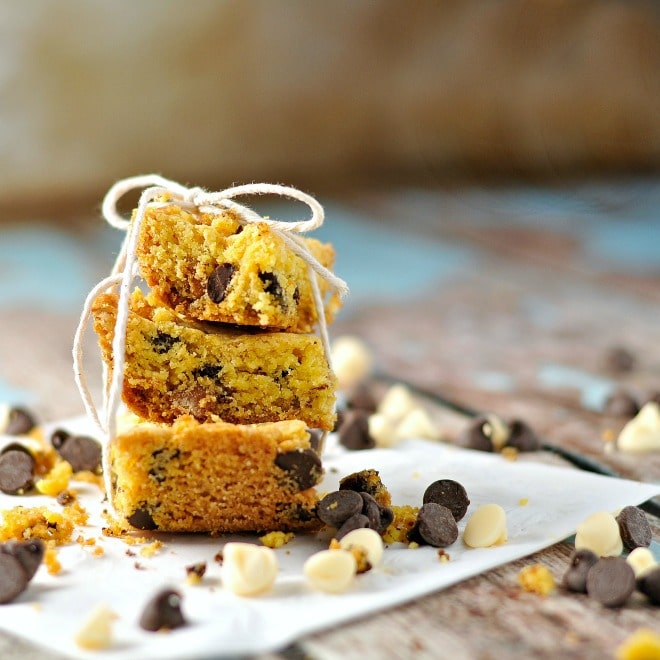 Don't forget to subscribe to Loaves and Dishes so that I can send you an email notice when the next recipe posts.  I PROMISE to never give (or sell) your email address to anyone else – and I PROMISE not to bug you to death!
Serving suggestions for Cookie Bars!
Do you really need to ask?  These Cookie Bars! are best served with a very cold glass of milk.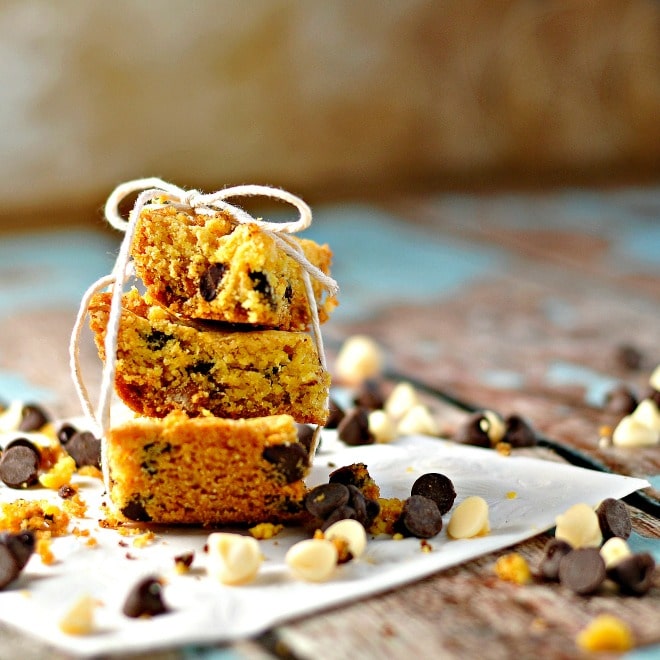 Now I ask you,  Make Dinner, Not War.
Consider the blameless, observe the upright; there is a future for the man of peace. ~ Psalm 37:37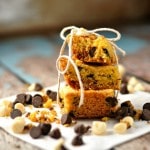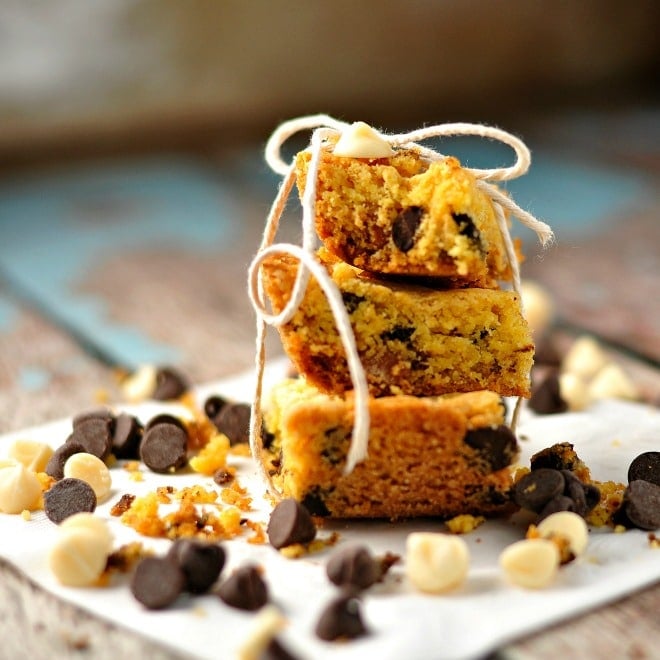 Cookie Bars!
Simple sheet pan cookies. Kids and adults love them!
Ingredients
1

package of yellow cake mix

1

small box of vanilla instant pudding

¼

Cup

water

¾

Cup

Vegetable oil

2

eggs

1 ½

cup

chocolate chip

vanilla or peanut butter chips good too!
Instructions
Preheat oven to 350. Prepare 9x13 oven proof pan with cooking spray or grease with vegetable oil

Combine all ingredients in a bowl.

Spread into the prepared dish.

Bake at 350 for 20-35 minutes. Cookie bars! Are done when they start to turn slightly golden.