Jump to Recipe
I think there is a rule about how many pork roasts one can make in a single week. I have now broken that rule. I'm embarrassed to say, I still can't get enough. The Sprakers might be eating Slow Cooked Crock Pot Cuban Sandwich again in the next few days, don't tell the Sweet Hubby, ok? You know "the first rule of fixing dinner for guests"? The one about, "never fix a new recipe"? I broke that rule too. In this case, the guests are family and they have to love me anyway – so there is that. Besides, I'm sure they have become immune to the statement, "It's a new recipe that I am trying out for the blog".
So, I said all of that to say this, consider it a warning, the flavor in this dish is dangerous unless you have a plan to be eating pork roast twice per week. In which case, here you are, be my guest. For reals, you should print this recipe and then seal it in plastic. Keep it right on the kitchen counter or stuck to the fridge door. It is easy and could be on your weekly dinner plan right away. Everyone likes to be a kitchen rockstar, right?
Well then, here you are, just get out the sandwich supplies, load this stuff on the bun, toast and serve. Go put your feet up, you are done kitchen rockstar! That is how easy this Slow Cooked Crock Pot Cuban Sandwich is! Está volao!! (It's amazing!)
I know you recipe seekers are saying, "Just give me the recipe already!". I promise, I will. I will. If you will hang around for the Tips and Tricks section – I'll give you all the necessary tips that will save you time and put you in the know! Anyone and I do mean ANYONE can make this terrific Slow Cooked Crock Pot Cuban Sandwich and have it on the table in minutes. Great for a family meal or even to put in the freezer for later!
THE RECIPE FOR SLOW COOKED CROCK POT CUBAN SANDWICH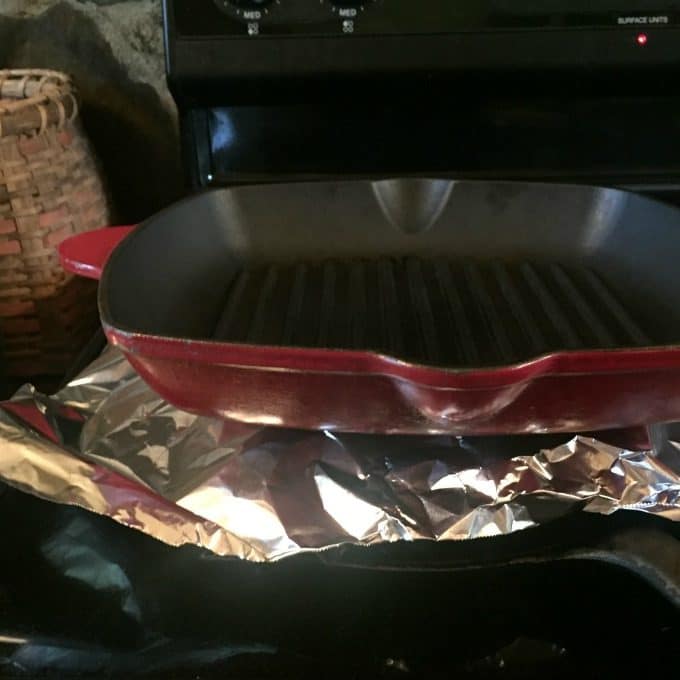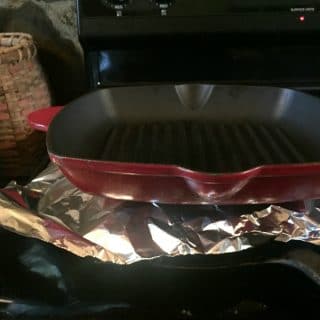 Slow Cooked Crock Pot Cuban Sandwich
If you enjoyed this Cuban Sandwich Recipe - please visit www.loavesanddishes.net for more great meals!
Print
Pin
Rate
Ingredients
For the Pork Roast
2-3

lb

Pork Shoulder Roast or Boston Butt Roast

¾

tsp

salt

¾

tsp

pepper

1

Tbs

Olive Oil

½

Cup

Orange Juice

1

medium onion - quartered

1

head of garlic - - cut in half

so that the cloves are cut through the belt line

3

tsp

Cumin

3

Bay leaves

2

tsp

garlic powder

2

tsp

onion powder

2

tsp

smoked paprika

1

tsp

coriander

½

cup

brown sugar

1

Orange - zest

juice and fruit

3

limes - zest

juice and fruit
For the complete Sandwiches
Unsalted sweet cream butter

Thick Bun

I used Sub Buns

Deli Ham - thick sliced

Provolone or Swiss Cheese

I used Provolone

Exceptional Dill pickles

A good Golden Mustard

Salt and pepper
Instructions
INSTRUCTIONS

For the Pork Roast

Remove the Pork from the packaging. Cut hash marks into fattest side of the pork making XXX's across the top. The Cuts should go down into the meat about ½ inch (Just through the fat layer). Sprinkle the roast liberally with salt and pepper on all sides. Pour the olive oil and orange juice into the crock pot and place the meat on top with the fat side up.

Quarter the onion and slice the whole head of garlic in half and snug these into the crock pot next to the roast. You don't' have to worry about peeling them that good - you won't' be eating them, they are just for flavor.

Put the rest of the ingredients into the crock pot - on top of the roast. The orange and the limes: using a zester, zest them first, then cut in half and squeeze the juice over the top of the roast and then take what is left of the fruit and poke it into the crock pot next to the roast. (Makes more flavor).

Put the lid on and set on low for 12 hours. At the end of 12 hours, the roast should be falling apart.

For the sandwich

Heat a large skillet on the stovetop over medium heat. Butter the inside of the bun slightly with the unsalted sweet cream butter. When skillet is heated, toast the bun - butter side down. When toasted, remove from the heat and layer the pork, ham, cheese and pickle onto the bun. Spread with mustard. Close the bun and then place in Panini press OR - do what I do and place back in the skillet over medium heat. Cover with a piece of aluminum foil and place another heavy cast iron skillet on top.

Heat while pressed until cheese is melted. Serve immediately while hot.
Notes
If you don't like pickles, you can leave that part off, but believe me, it makes the sandwich. 
Any good melting white cheese will work with this sandwich.
Nutrition
Nutrition Facts
Slow Cooked Crock Pot Cuban Sandwich
Amount Per Serving
Calories 240
* Percent Daily Values are based on a 2000 calorie diet.
PROCESS PHOTOS FOR SLOW COOKED CROCK POT CUBAN SANDWICH
TIPS AND TRICKS FOR SLOW COOKED CROCK POT CUBAN SANDWICH
If you have a larger group for dinner, you can certainly increase this recipe to serve a crowd.

When placing the pork roast into the crock pot – put the fat side up – this is so that as it cooks all the drippy juices will dribble down the pork adding flavor. If you turn it the other way, you will be cheating yourself. Trust me. Don't' worry – the fat ends up in the bottom of the crock pot, not on your roast.

I'm pretty excited to try this recipe in my new pressure cooker, but haven't had a chance for that just yet. I'll let you know the results of that experiment.

You can freeze any leftover (yeah right, you won't have leftovers, but let's just pretend you did – you could freeze them).

Both times I have made this recipe, I've noted that there is a slight bitter aftertaste initially. I am guessing this is from the citrus. The best way to address this is to sprinkle a little extra salt on the sandwich before putting anything on top of the roast. Then just pile on the ham/cheese/pickle/mustard. YUM! I never noticed a hint of bitter in the completed sandwich.

The number of sandwiches you are able to make from this roast depends upon how much roast you want on each sandwich. For the recipe, I am supposing ¼ lb of meat per sandwich – of course, you can go more or less depending on your taste.

I know some of you live with someone who will say "I don't LIKE pickle" or "I don't' like mustard"!! I know. I live with them too. I am going to encourage you to encourage them to try just a taste with mustard and pickle. 'Cause, man. Good!

As this pork is nearly finished cooking, the meat will start to fall apart. If you are having to cut it apart, it isn't done, even if the meat appears to be cooked through. Just keep cooking it and it will eventually start to fall apart. This is when it is done!

When you put the meat on the sandwich, you might want to drizzle a little of the juice onto your sandwich – not a lot – just a tiny little drizzle.

After this meat sits in the fridge over night, unbelievably it becomes even more tasty! I doubt you will have much left though.

When you pull the meat out of the crock pot, discard the onions, garlic, lime, orange, juice etc. Unless, of course, you want to turn it into some kind of delicious gravy. If you do that, please share that recipe with us!
NUTRITION INFORMATION FOR SLOW COOKED CROCK POT CUBAN SANDWICH
WHERE DID THE RECIPE FOR SLOW COOKED CROCK POT CUBAN SANDWICH COME FROM?
Recently, as you already know, Sarah and I went to the International Food Blogger Conference. What a great time we had! While we were in Sacramento, we decided to visit Dad's! Oh man! If you ever visit Sacramento, you have to visit Dad's! Sarah ordered the Cuban Sandwich and whoo hoo. Delicious!
Sarah and I talked over dinner and guessed how the pork was made and what spices were used. We asked, but they wouldn't tell us what was in the mix. I researched Cuban flavors after we came home. We talked about it some more. Eventually I landed on my first variation. Then, we landed here. Here is GOOD! No, its GREAT!
A word of advice about visiting Dad's. When you call an Uber to leave Dads. Just make sure you get in the car with the Uber driver that you called. Don't take someone else's Uber driver. It is bad form. I know. Mistakes Happen. That is all I'm going to say about that.
Uber is the BEST way to get around Sacramento though. The Best!
A VERSE TO SHARE
"The eye is the lamp of the body. If your eyes are healthy,your whole body will be full of light. But if your eyes are unhealthy,your whole body will be full of darkness. If then the light within you is darkness, how great is that darkness! No one can serve two masters. Either you will hate the one and love the other, or you will be devoted to the one and despise the other. You cannot serve both God and money. Matthew 6:22-24