Just when I thought I had answered all of your questions about podcasts, I discovered the other day that some folks don't know how to find pod casts! Let me help you learn how do I listen to Dorks with Sporks!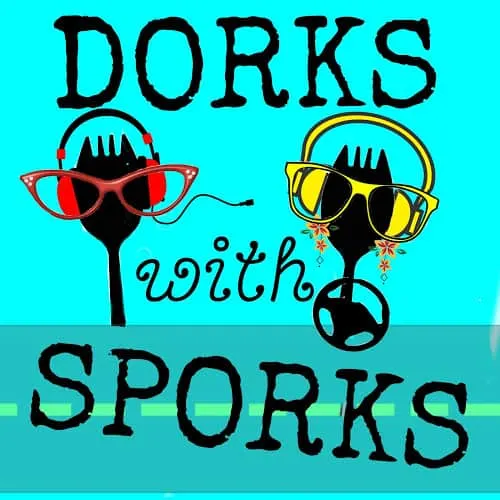 How To Listen to Dorks with Sporks
You ask, I answer. That's how this works, right?
So, you want to know how to listen to our podcast, Dorks with Sporks? There are several ways to do it.
Method #1
This method is the easiest. Simply navigate to the podcast website and listen via the website.
I'll use Dorks with Sporks as an example…
Go to (Click these words that are colored): Dorks with Sporks
If you ever forget how to get to the podcast, simply look up on the navigation bar at the top of any Loaves and Dishes page and click, "podcast".
View the homepage and select the episode you want to listen to!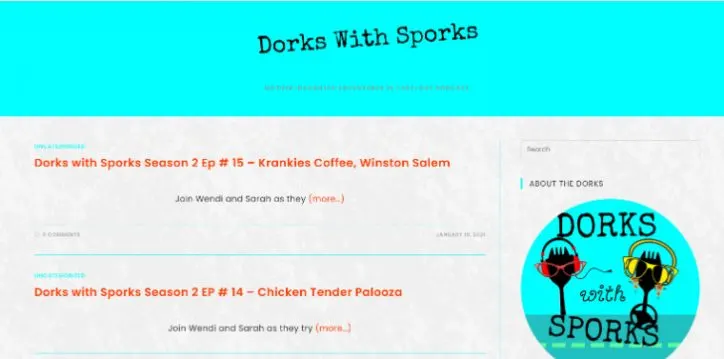 Once you have picked the episode you want to listen to, click the title to take you to the page.
On the page, look for the podcast player. See that it has a "play" button? Click that.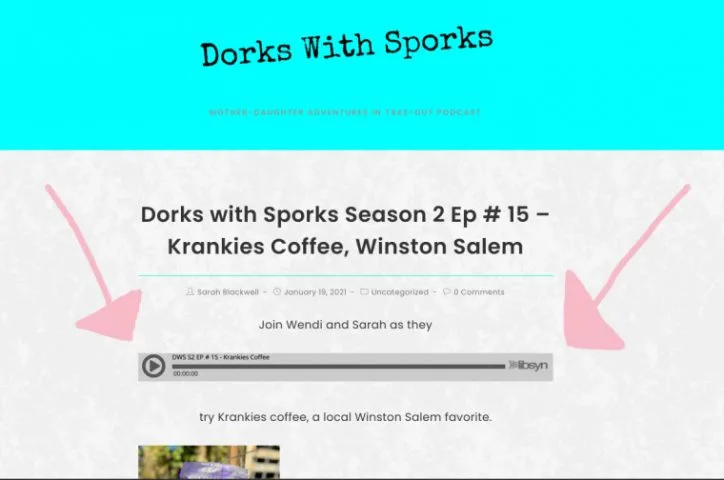 Listen to your hearts content! Easy-Peasy!!!
Method #2
You need a smart phone for this method.
On your smart phone, you'll need to access a podcasting application. Depending on the type of phone you have, you will do this differently.
For IPhone:
For iphone, look for this icon: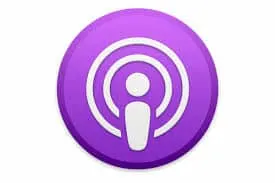 If you don't see that icon on your iphone, go to the "app store" and search for "podcasts". You should find it and then you can get it there.
OR, you can quickly scroll down from the home screen, this will open up a search bar. Search for podcasts and it should pull up.
Click the podcasts icon and then use the looking glass feature to look for "Dorks with Sporks". When you see the teal square with the red and yellow sporks (see above), you'll have it! Download it, and you'll be set to go!
Then, you'll be notified when you open the app when there is a new episode available!
We release new episodes on Tuesday!
For Android Phones
You'll need to navigate to the place where you can download apps. For some phones this will be the Google Play Store.
Search for Google Play or podcast
Download a player to your phone.
Method #3
Use a podcasting App on your phone!
There are a number of Apps on your smart phone that carry podcasts! For some there is an upfront charge and for others, you may be able to use the app for free but in exchange for free listening, you have ads.
The experience you prefer is up to you.
Personally, I have two of these listening apps on my own phone. They are:
Spotify – I purchased Hulu and received Spotify for a very low monthly charge, so that's what I use.
Pandora – I use the free pandora, but it does have quite a few ads AND it will turn itself off after a short time unless you indicate on the screen that you are listening. That's kind of a pain since I am typically listening while doing something else and I am NOT looking at my phone screen.
There are others too, but I don't know enough about them to give you any information. I found this article that outlines the different apps for listening to podcasts. Perhaps you'll find it interesting and helpful.
Simple Instructions for How to Listen to Dorks with Sporks
Yield: 1 Method of Listening to Podcasts
How To Listen to Dorks with Sporks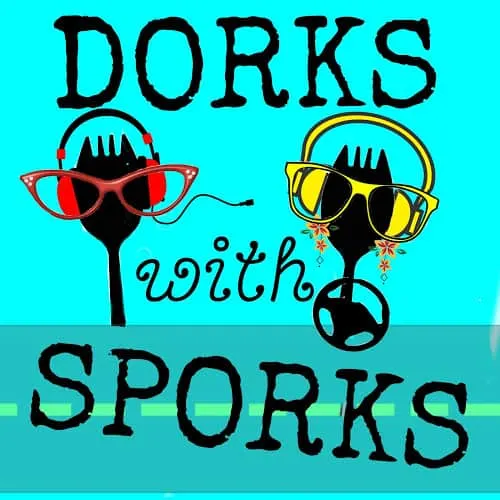 This describes how to listen to the Dorks with Sporks Podcast
Instructions
From Computer
Use your internet connection to navigate to www.dorkswithsporks.com.
From the Dorks homepage, scroll down to find an episode that you would like to listen to and click on the episode box.
On the episode page, click the play button on the Libsyn audio player (make sure the volume on your computer is up enough to hear.
Listen to the entire episode, return to the home page and select another episode to listen to until you have listened to all of the episodes!
From Smart Phone

Iphone
Use the finder feature on your iphone (on the home screen quickly flick the page in a downward motion and this will reveal a search box ) search "podcast". A purple icon with a circular symbol will appear, select this.
Within the podcast app, search "Dorks with Sporks", scroll until you see the teal logo with the red and yellow sporks (the same logo that appears on this page).
Android
Navigate to the place on your phone where you can download applications. Search for a podcasting app.
Within the app, search for "Dorks with Sporks". Select the teal box with the red and yellow spork in the box.
Other Listening Applications
Use your applications store to download a listening app such as Spotify, Pandora or Stitcher.
Search for Dorks with Sporks within the application and listen that way!







Notes
It helps us a LOT if you leave a 5 STAR rating and review on the application where you listen!. This helps the service understand that this is a quality podcast and that they should show it to other people who are listening as well!