Easy, Fast, Delicious and Full of Flavor, you can use boiled cabbage leaves for all kinds of things AND it's delicious as a vegetable dish too! When you know how to boil cabbage, you've got a world of possibility at your finger tips.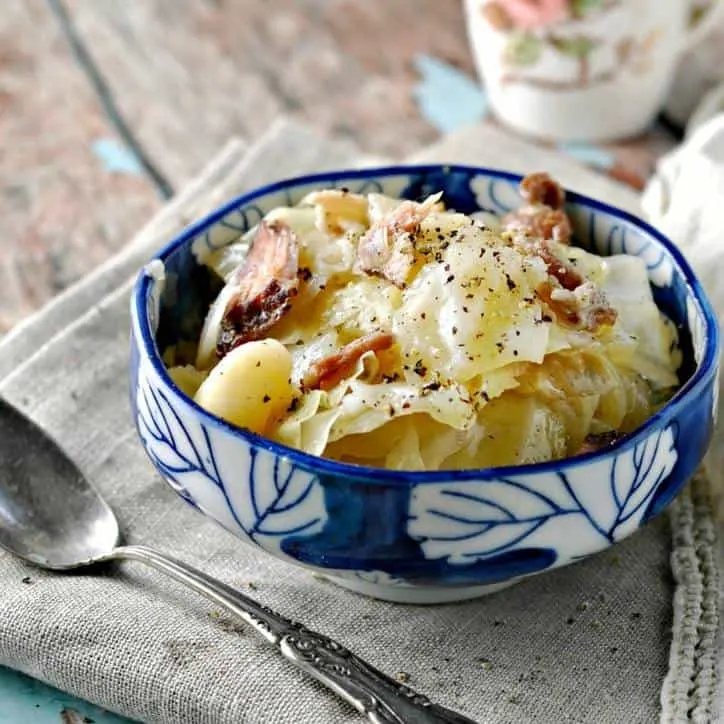 How to Boil Cabbage
Boiling cabbage couldn't be easier and we will review the basics here. You'll be shocked at the number of uses for this recipe AND at how delicious it is anyway!
When you know how to boil cabbage, you've got a lot of recipes that you are ready to use.
My mother in law taught me this recipe for Stuffed Cabbage Rolls! Then, my mom taught me this cooked cabbage recipe which is similar to southern fried cabbage.
How Long to Boil Cabbage
The question most people ask is How Long to Boil Cabbage. That is going to depend on whether you are boiling the leaves, if you've cut them into pieces or if you are boiling large chunks or even a full head.
Cabbage cut into pieces will boil to a good texture in 10-12 minutes. Anything larger takes longer than that.
Boiled Cabbage and Potatoes
Many folks boil some potatoes in with their cabbage because this helps to reduce the "gas" in the cabbage.
Also cabbage and potatoes simply tastes terrific! Try it today.
What Is a Good Seasoning for Cooked Cabbage
You'll find some terrific seasonings with Cooked Cabbage include spices and also things you add to your cabbage.
Salt
Pepper
Smoked Turkey Necks
Smoked Pork
Butter
Garlic
Onion
Season All
Vinegar
Cajun Seasoning
Old Bay Seasoning
Chicken Stock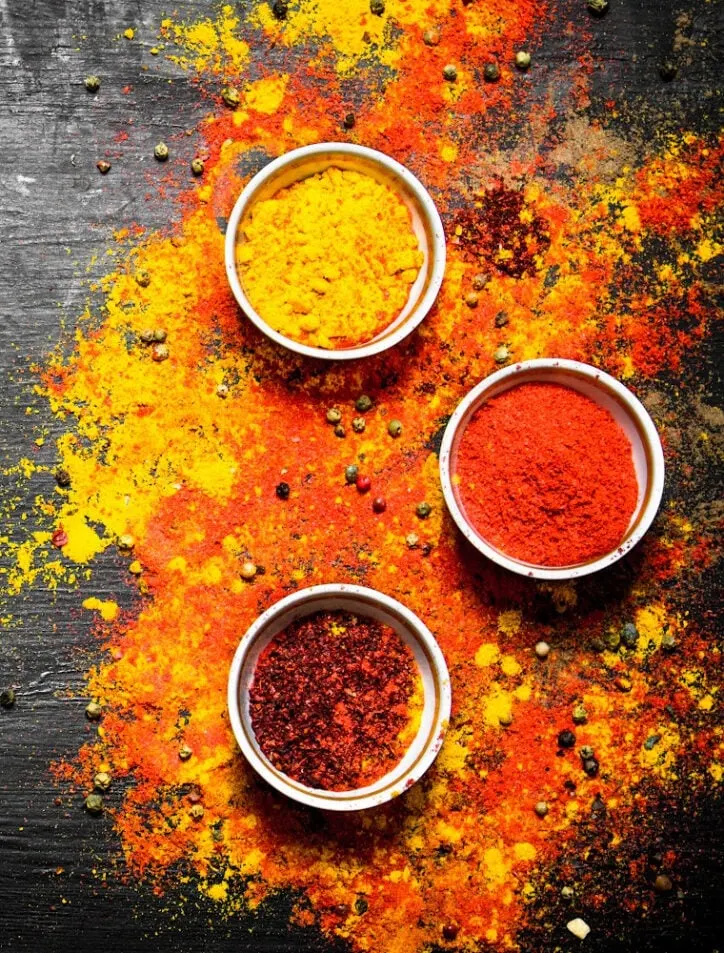 How Long to Boil White Cabbage
When boiling cabbage, cut it into pieces and it will take 10-12 minutes to boil the cabbage to a typical edible consistency.
How Long to Boil Cabbage Leaves
Whole cabbage leaves, like you use in a stuffed cabbage will take 4-5 minutes to soften up to wrap the meat in but you won't want to eat them alone at this stage.
Here's What You'll Need
You won't need much to boil cabbage, but you will need…
cabbage
seasoning
potatoes/baking soda
Here's How You Do It
The process is easy and it depends on how you plan to use the cabbage, but to eat the cabbage as it is, then…
Cut the cabbage according to your use
Fill a large stock pot with water
Add the cabbage and seasonings
Bring to a boil and cook until the cabbage is cooked according to how you prefer (about 10-12 minutes).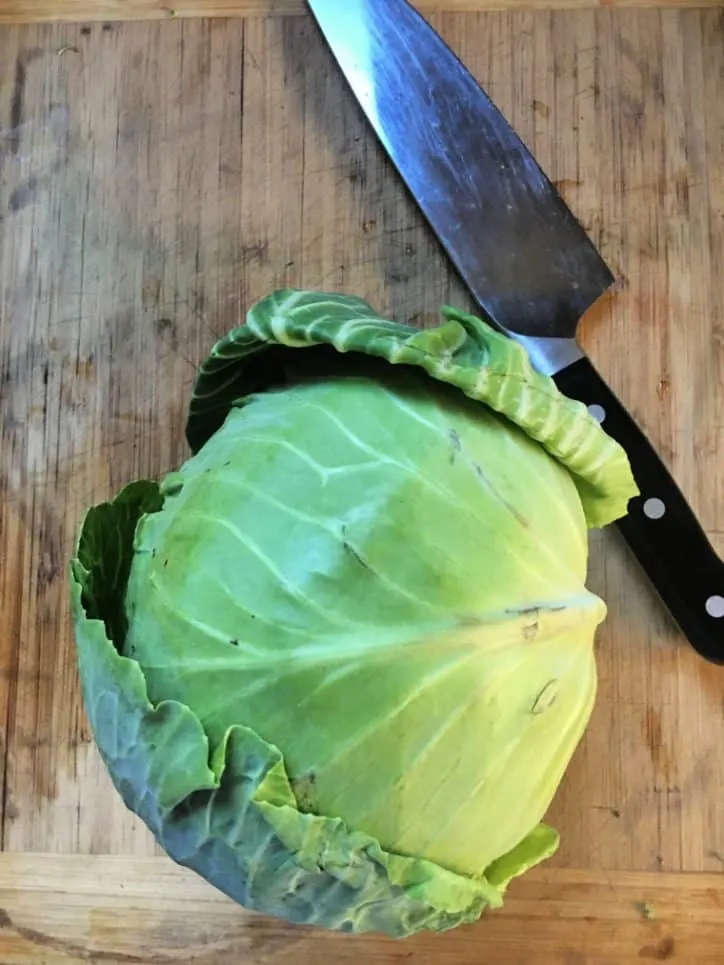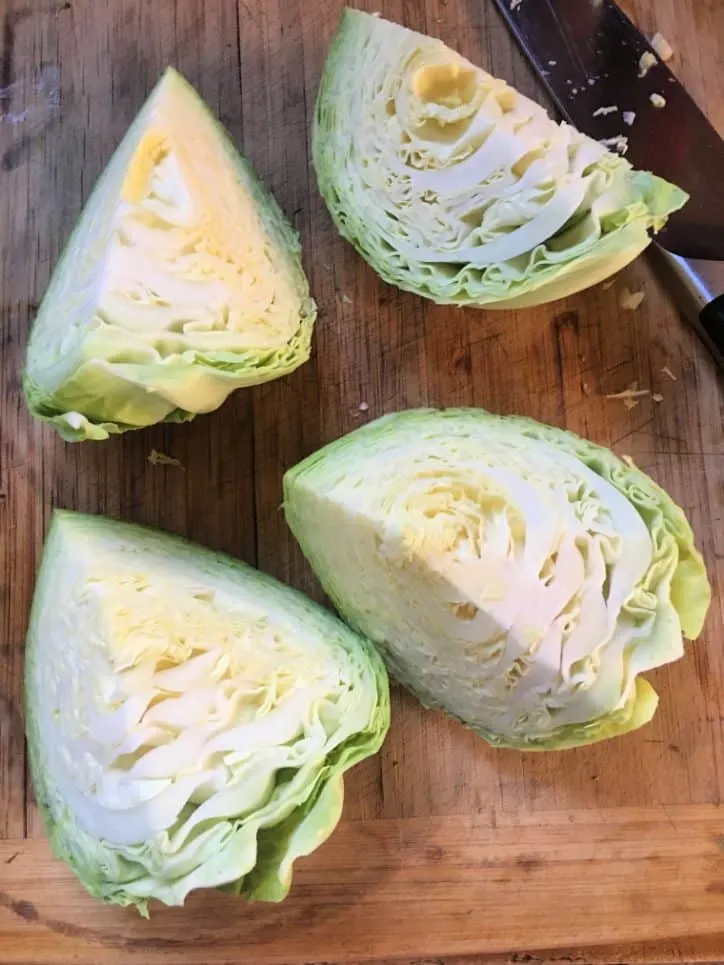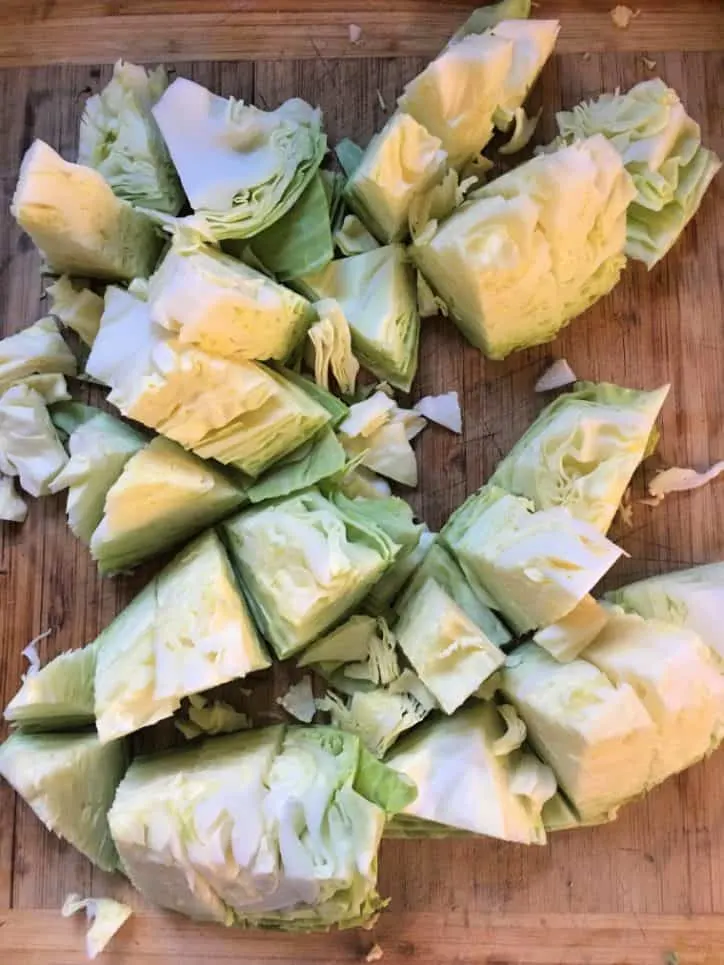 Special Equipment
You really don't need any special equipment for this recipe but a large nice stockpot or dutch oven works great. I really like this one.
If you click this photo you can go through to Amazon to compare prices. It is an Amazon affiliate link and I am an Amazon affiliate and receive a commission if you purchase through this link (so, thank you very much! All proceeds are used in support of this website
Tips and Tricks
Cabbage does tend to cook down, so make more than you actually think you will need.
You can count on about 1/8-1/4 head of cabbage per person (depending on the cabbage head size).
We like to flavor ours with bacon, but you can get a similar smoky taste from smoked turkey legs or smoked ham hocks (look in the freezer section if you don't see any with the fresh meats at the grocery).
For a smoky flavor without using meat, use liquid smoke. Be VERY careful because a little bit will do ya! Start with a tsp and then taste, the increase until it is where you like it.
Some folks like cabbage a little more firm and some like theres a little more floppy. If you like yours firm, it will be ready in minutes. Keep a close eye on it so that it doesn't become too soft for your tastes!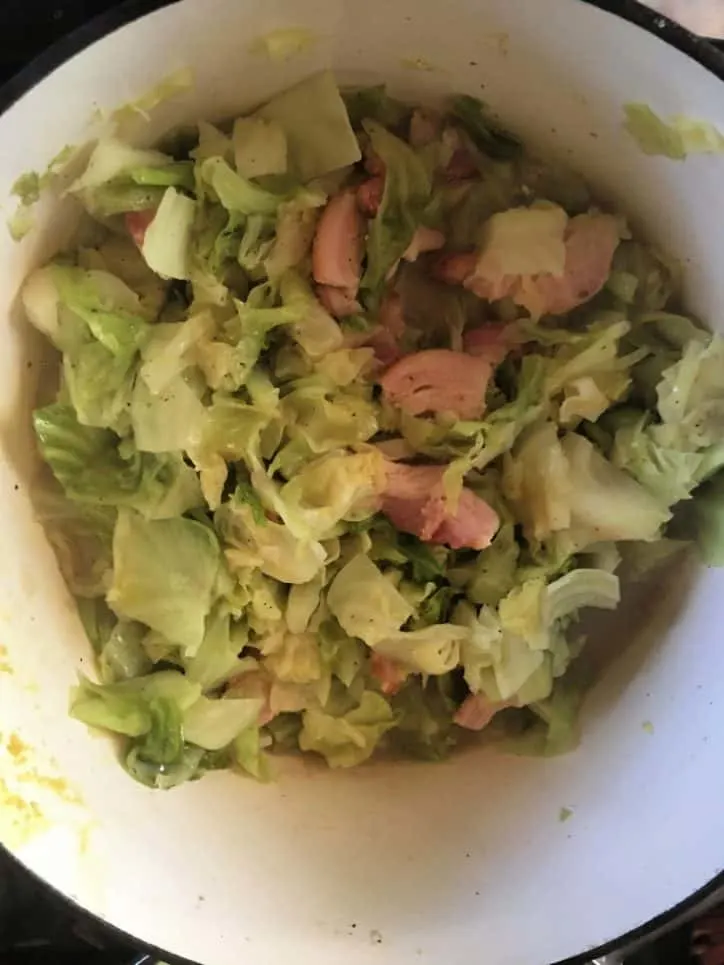 Frequently Asked Questions (FAQ's)
How Long Does This Last?
If you keep it covered in the refrigerator, it will last for about 5 days.
Can I Freeze This
You really can't freeze this recipe because the thawed cabbage isn't the right consistency.
Watch Me Make This On YouTube
Can You Give Me a Hand?
Please leave a 5 STAR comment in the comment section below. That helps others to find the recipes at Loaves and Dishes! Thank you!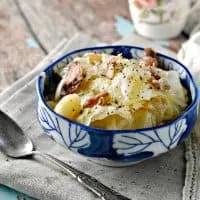 How to Boil Cabbage
Easy Fast and Delicious, this recipe will give you a great start for how to boil cabbage for all kinds of recipes!
Print
Pin
Rate
Ingredients
2

tbs

butter

4

strips of bacon

1

head of cabbage

2

cups

chicken stock

with more as needed.

splash of Apple cider vinegar

3

fist sized white or red potatoes

1

Tbs

Onion Powder

1

Tbs

Garlic Powder

1/4

Cup

White sugar

½

tsp

cajun seasoning

or 2 Tbs hot sauce

½

tsp

baking soda

1

tsp

salt

add more to taste

1

tsp

pepper
Instructions
Over medium heat on the stove top, heat the butter and then fry the bacon in the butter until crispy. Turn off the heat once the bacon is crispy. Remove to a cutting board and cut into 1 inch pieces.

Cut the head of cabbage in half from the top to the stalk end. Then cut each half in half again from the top to the stalk end. Cut the stalk out of the cabbage and include the part that extends up into the cabbage head. Cut the cabbage into 2" strips.

Place the cabbage into the stock pot and add the bacon back to the stockpot. Leave the bacon grease in the pot.

Add the chicken stock, vinegar, potatoes, onion powder, garlic powder, sugar, cajun seasoning, baking powder, salt and pepper to the stock pot and heat over medium heat until simmering. Put the lid on the pot with a crack for steam to escape. Add more stock if needed to keep liquid in the pan.

Simmer the cabbage until it is cooked to the softness that you prefer. This should take 15-25 minutes.
Notes
Choose a cabbage that is a bright dark green on the outer leaves and that feels firm but not hard to touch when squeezed slightly.
The outer leaves are edible, just be sure to wash them well and cut up small. They add a nice color to your dish.
When you cut into the cabbage, you will see where the stem extends into the cabbage head. Be sure to cut all of this out of the cabbage.
You will want to leave the grease from the bacon in the stockpot. This adds flavor to your cabbage.
The baking soda and the potatoes help remove the "gas" from the cabbage. At least that's what my elderly relatives have told me.
adding the sugar is essential.
SUBSTITUTIONS
Butter – Margarine is fine.
Chicken Stock – Any stock will work, add water + Better than bouillon, bouillon cubes and water will work fine.
Cider Vinegar – white vinegar will work.
Nutrition
Nutrition Facts
How to Boil Cabbage
Amount Per Serving
Calories 246
Calories from Fat 99
% Daily Value*
Fat 11g17%
Cholesterol 22mg7%
Sodium 769mg32%
Potassium 892mg25%
Carbohydrates 31g10%
Protein 8g16%
Vitamin A 364IU7%
Vitamin C 65mg79%
Calcium 83mg8%
Iron 2mg11%
* Percent Daily Values are based on a 2000 calorie diet.
Tithing is something I haven't done like I should in the past. Do you? Certainly something I need to get back to. It's how God funds his work!
Luke 6:38
Give, and it will be given to you. Good measure, pressed down, shaken together, running over, will be put into your lap. For with the measure you use it will be measured back to you.