Oh Apple Butter – how we love you! Have you checked out your local food stand lately? The apples are numerous in variety and quantity! They are also at a VERY good price! My local fruit stand has them for .99 c per pound or less! Apple Butter is a way to put your $6 to use!
Apple Butter makes a lovely gift for friends and neighbors. Combine with a loaf of good bread and placed in a pretty basket or wrapped with a nice kitchen towel – and what a terrific house warming gift for someone new in town!
I do have a typical water bath canner and usually I do my canning out on our deck over a propane burner (like you would fry a holiday turkey on), however, I wanted to show you that you can make apple butter – right in your own kitchen without much – if any – special equipment.
Here is what you will need: Two large stock pots, Canning jars and lids (you can buy them at the super market for about $10 per box – and they are infinitely reusable), a jar lifter, lid magnet (both of these you can buy in a kit – also at the super market – I bought mine in a kit about 5 years ago – and they are still going strong), a food mill. You can refer to the pictures below for various types of food mills – I started out with the cone shaped one, moved up to the hand crank variety – and finally after processing pounds and pounds of tomatoes this summer – I invested in a food mill for my kitchen aid mixer. If you do not have a food mill- but do have a blender, food processor or mini chopper, you can use that instead – just refer to the alternate directions below. You will also need some other bowls, towels, large spoons, etc- which you already have in your kitchen. A jar funnel is also very handy but not completely necessary.
Food Mill picture – If you are going to do this more than one time – I totally recommend either a food chopper/ processor or the hand crank variety food mil shown here on the left.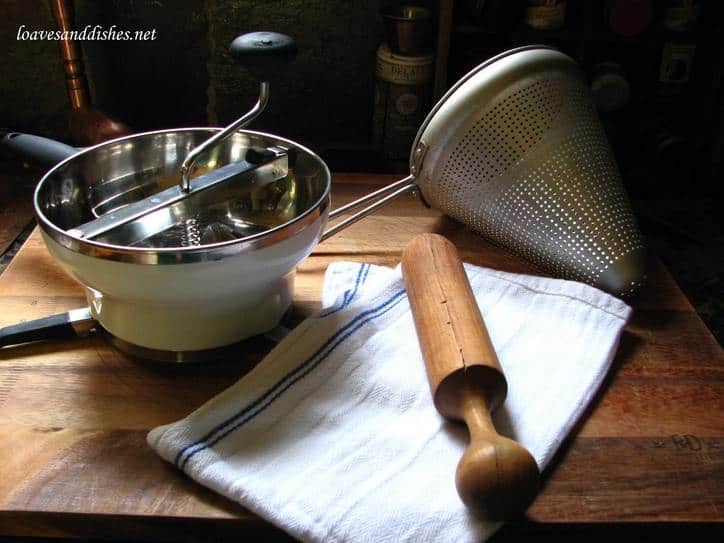 Sterile jars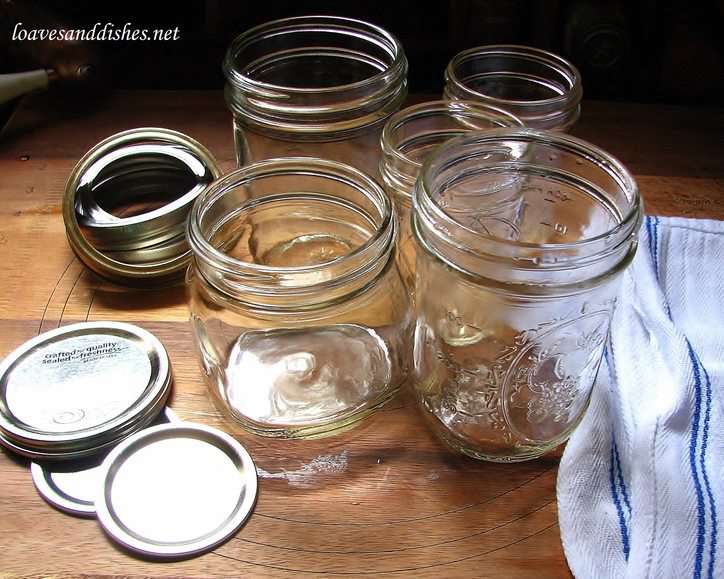 Below is the specialized equipment that is good to have – especially the lid magnet. These items are, from left to right – jar lifter, lid magnet, head space measure and can also be used to remove air bubbles from the jars. You could use a pair of kitchen tongs instead of a jar lifter, a plastic ruler to measure headspace and a home magnet or your tongs to pick up the hot lids – perfectly acceptable – these little tools simply make the job easier – but are not completely necessary.
The picture that follows is of the contraption I use to smash the apples and remove the seeds, peel and core. This is a food mill that is attached to my very old but very effective kitchenaid mixer.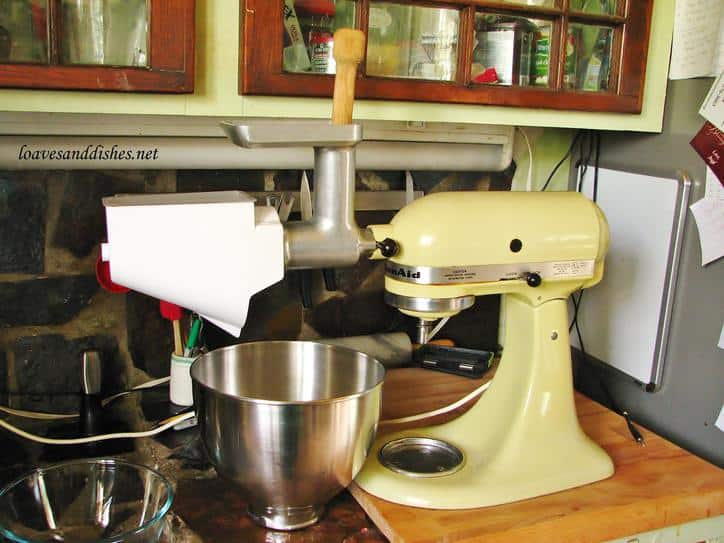 The pictures in this post go with the instructions – but you can see – cut the applies, cook the apples, smash the apples, add the other ingredients, cook everything down until it is thick and then put in the jars and process. See – that is simple!
Just a note on selecting your apples. If you only have access to one variety of apples – that will work. However, your apple butter will have a richer taste and a more interesting note if you combine several types of apples. For example, a Macintosh, plus a golden delicious plus a little granny smith would be a delicious combination. The Macintosh would hold up nicely to the process, the golden would add sweetness and the granny smith would add a tiny apple bite. YUM! Most things in cooking are like that – layer the flavors and you won't go wrong.
Lets's Eat Ya'll!
As the apple tree among the trees of the wood, so [is] my beloved among the sons. I sat down under his shadow with great delight, and his fruit [was] sweet to my taste. ~ Song of Solomon 2:3.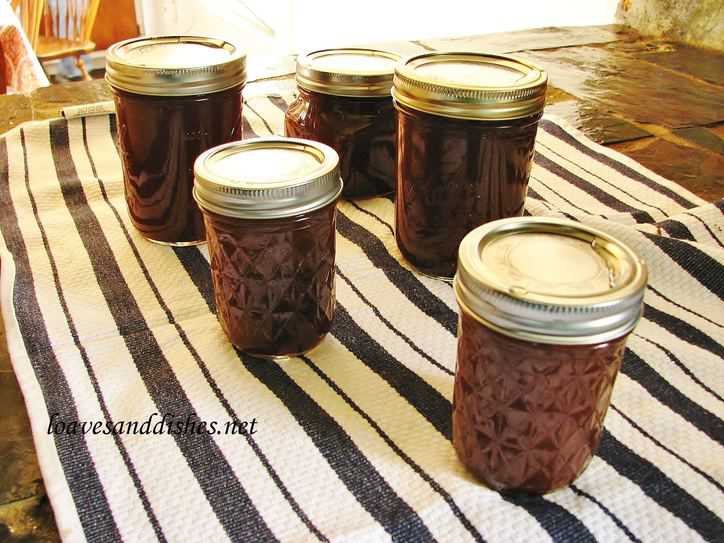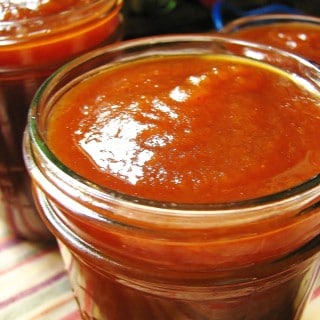 Astounding Apple Butter
You can make easy and delicious apple butter at home with very few special tools.
Print
Pin
Rate
Total Time:
2
hours
50
minutes
Ingredients
6

lbs

of apples

if using food processor, peel/core/quarter – if using food mill, only quarter

½

Cup

plus 2 Cups of apple juice or apple cider

3

Cups

granulated sugar

1 ½

tsp

ground cinnamon

½

tsp

ground cloves
Instructions
In a large heavy bottomed stainless steel pot, combine apples and apple juice/cider (if using food processer, use 2 Cups of apple juice only. If using food mill, use only ½ cup of apple juice/cider at this step). Bring to a boil over medium high heat (keep lid on as much as possible). Reduce heat and boil gently, stirring occasionally, until apples are soft (about 30 mins).

Working in batches, transfer apples (and juice) to a food mill or food processor and puree until uniform texture is achieved. Do not liquefy.

In a clean large stainless steel pot, combine apple puree, sugar, cinnamon and cloves (and remaining apple juice, if any). Stir until sugar dissolves. Bring to a boil over medium-high heat stirring frequently (very important to stir frequently). Reduce the heat to boil gently, stirring frequently, until mixture thickens and holds its shape on a spoon.

Meanwhile, prepare your canning pot, jar and lids. Heat enough water on high heat in a large stainless steel pot to cover filled jars. Place the jars into the pot to heat with the water. Place lids in a smaller saucepan and cover with water, heat on medium low – do not boil.

Ladel the hot apple butter into the hot jars and leave ¼ inch of head space ( space from the top of the jar). Remove air bubbles by taking the handle of a plastic knife and inserting along the edge of the jar in several places. Wipe the rim of the jar with a moist cloth. Center the lid on the jar and screw the band down until resistance is met and then increase to finger tip tight. Do not over tighten.

Place jars into the canning pot onto a folded towel or onto screw bands held together with bread ties (see picture). Use either the towel or the apparatus so that the jars are not touching the bottom of the pot – so as not to break the jars. Bring to a boil and allow to boil for 10 mins. Remove the canner lid and wait 5 mins, then remove jars and set in a draft free place to cool.
Nutrition
Nutrition Facts
Astounding Apple Butter
Amount Per Serving
Calories 120
* Percent Daily Values are based on a 2000 calorie diet.
And now for my faithful readers a post blog dessert. One of my favorite jokes – in preparation for Halloween.
A skeleton walks into a bar and orders a beer and a mop.
Laughing Laughing Laughing!!!!!