Welcome to Loaves and Dishes! I'm so glad you are here! Today I am wishing for "Smell-o-vision" again. I SO WANT to share the smell that is coming out of my kitchen right now. Warm Banana Pecan Bread AHHHHH. That delicate banana flavor combined with the soft bread – oh – that CRUNCHY CRUST around the outside – and the delightful crunch of pecan's. YUMMY!
I also wish I could claim this recipe as mine – but I only made the slightest few changes to a recipe that comes from the congregation cook book of my childhood church. I am ashamed to show you a picture of my cook book – it is covered with stains and doesn't even resemble the bright yellow book it once was.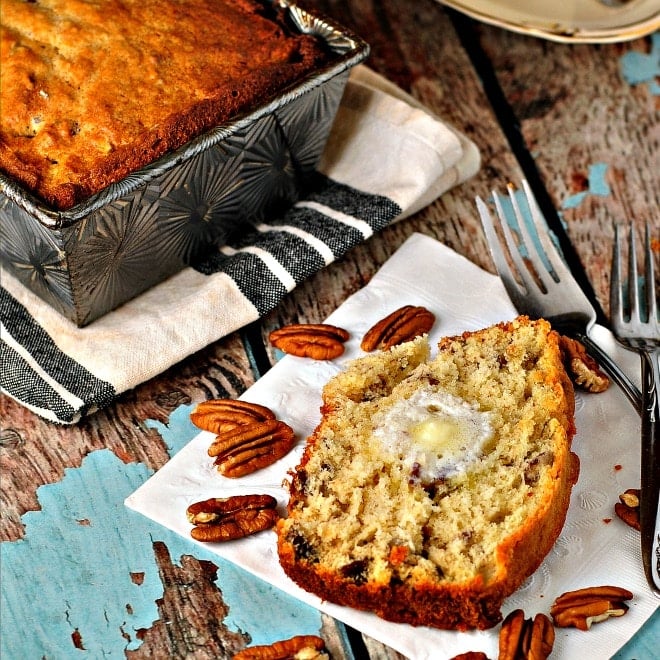 It is well loved. That is for sure!
This recipe is one that came to carry-in dinners in the basement of the church. You know the kind of dinners I am talking about. Three to four 8-foot tables butted up end to end filled with the best food you can imagine. Kids running wild – parents telling them to sit down. The pastor dinging his drinking glass with a fork to get everyone's attention to say the blessing! Well, that was the church I grew up in anyway.
I want to remind you to join me next week for "1970's Week!" It is going to be a FUN time here at Loaves and Dishes! I'll throw you right back to 1970! Besides fun in the church basement, we had fun in the kitchen too! Join me and you will see!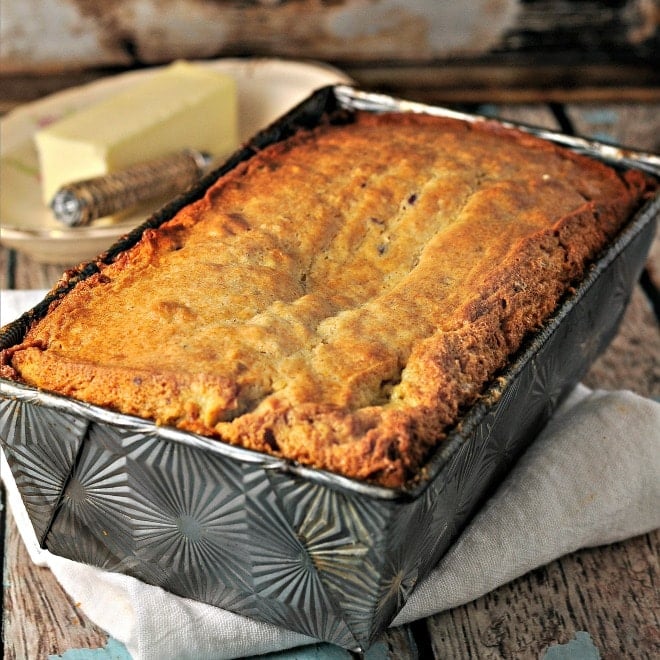 Recipe for Banana Pecan Bread adapted from
Banana Nut Bread by Brenda Netzley page 9 of the "Pinch O This and Dash O That" cookbook 1975.
Don't forget to subscribe to Loaves and Dishes so that I can send you an email notice when the next recipe posts. I PROMISE to never give (or sell) your email address to anyone else – and I PROMISE not to bug you to death!
Serving suggestions for Banana Pecan Bread
You don't even have to ask. Serve with a pat of butter and big glass of cold milk.
Now I ask you, Make Dinner, Not War.
The Lord our God is merciful and forgiving, even though we have rebelled against him ~ Daniel 9:9
Thank you so much for visiting, please come again!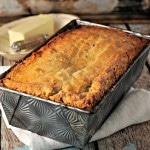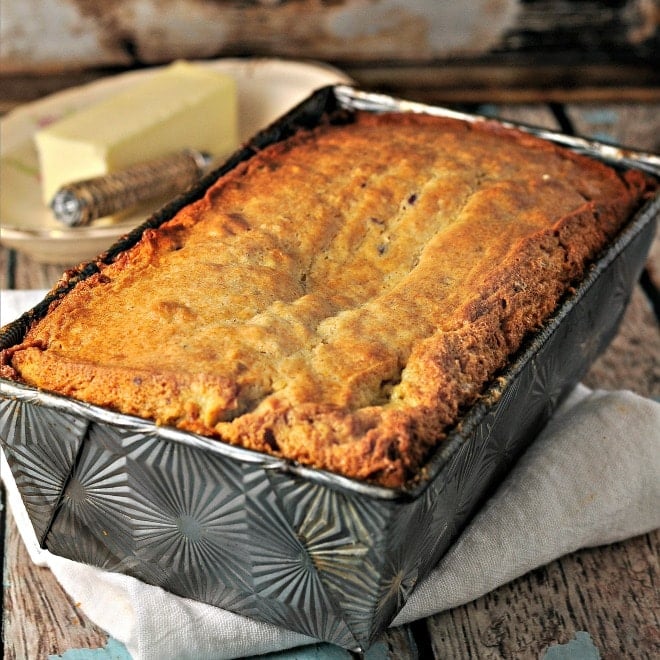 Banana Pecan Bread
Simple pecan banana bread tastes Devine and will have your house smelling like a bakery in no time.
Keyword:
Pecan Banana Bread, banana bread
Ingredients
2

Cups

all purpose flour – sifted

3

tsp

baking powder

½

tsp

salt

½

cup

butter

one stick – room temp

1

cup

sugar

2

eggs beaten

room temp

2

bananas – fully ripe – a little over ripe is best

1

tsp

lemon juice

1

Cup

chopped Pecans
Instructions
Preheat oven to 325. Prepare the loaf pan with baking cooking spray such as Baker's Joy. Sift together the flour, baking powder and salt.

In the bowl of a stand mixer, on medium speed, cream together the butter, sugar and eggs. Add the bananas and lemon juice and mix until creamy. Add the dry ingredients to the wet ingredients. Add the pecans last.

Turn into a 1 ½ lb loaf pan that has been prepared. Bake x 60-75 minutes
Recipe Notes
This recipe works best with "older" bananas because they impart a lot of flavor. 
If pecans aren't your thing you can substitute and equal amount of walnuts. 
Nutrition Facts
Banana Pecan Bread
Amount Per Serving
Calories 350
* Percent Daily Values are based on a 2000 calorie diet.